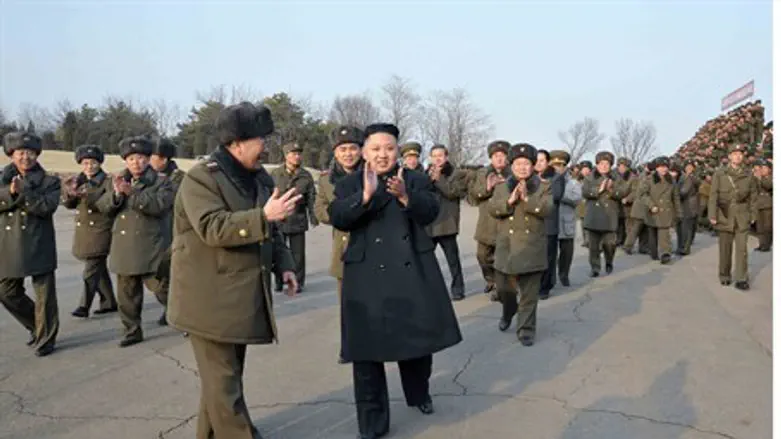 N. Korean leader Kim Jong-Un
REUTERS/KCNA
North Korea is threatening the US with a nuclear attack, claiming it has long-range missiles with atomic warheads capable of reaching the American mainland.
The open threat appeared in an editorial posted this week on the country's Uriminzokkiri state news and propaganda website, which recently posted a video depicting a North Korean dreaming of a nuclear attack on New York City and President Barack Obama in flames.
In the article written by a member of the "Korean National Peace Committee" the government claimed North Korea is a "fully independent rocket and nuclear weapons state."
Moreover, "The United States should be acutely aware that the US mainland is now well within the range of our strategic rockets and nuclear weapons," the editorial warned.
Although the threat is being taken seriously, analysts say Pyongyang still has far to go before it will be capable of carrying out such an attack.
Although North Korea successfully tested a small nuclear device last month, it must still be able to develop technology capable of protecting its equipment from being burned up upon re-entry into the atmosphere from space – " an engineering challenge in itself," according to the Russian RT news site.
"Without it, even a small nuclear device would not survive an intercontinental ballistic delivery system," the website's military writer observed, adding, "The Taepodong rocket is also far from perfect, as its only test in 2006 failed."
The United Nations is currently discussing a resolution to impose additional sanctions on North Korea for its most recent nuclear test, the launch of a rocket into space that was more likely to have been a surreptitious test of a long-range ballistic missile.