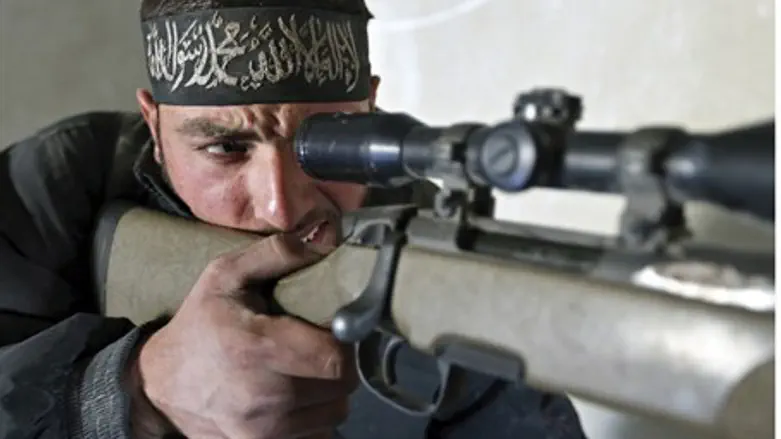 Syrian fighter
Reuters
The armies of Syria, Lebanon and Jordan are all on high alert, a report in a Lebanese newspaper said Sunday. The report in Ad-Diar said that the alerts were due to Israel's attack on a Syrian missile transport and, according to Syrian claims, an attack on a sensitive Syrian military installation.
The report said that the Syrian army has instructed its units to break up into smaller groups, "similar to what Hizbullah has done in south Lebanon." The strategy is designed to protect troops in the wake of another possible Israeli attack, the report said.
The report added that Syrian troops had joined Hizbullah terrorists in several areas of south Lebanon. According to the report, the Syrian and Hizbullah forces were stationed very close to the Israeli border, in the area of Har Dov (also known as "Sheba Farms"). The Lebanese and Jordanian armies are also on high alert over the possibility of a clash between Israel and Syria in the area. Unconfirmed Lebanese reports said that Israeli warplanes had been seen over Lebanon earlier Sunday.
Syria has threatened to retaliate against Israel for the attack. Israel has not commented on the attack, and has not officially confirmed its involvement, although Defense Minister Ehud Barak earlier Sunday hinted at the possibility that Israel did carry out the attack.