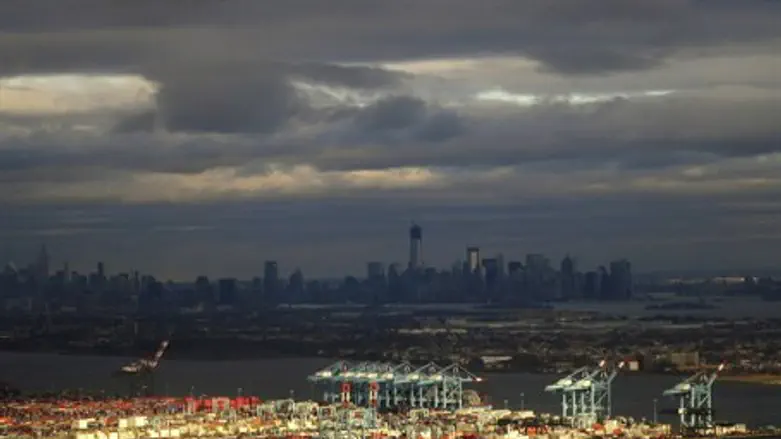 Manhattan
Reuters
The head of the New York branch of a Hamas-affiliated group is seeking a seat on the New York City Council.
The New York Daily News reported that Zead Ramadan formally announced on Tuesday his plans to run for the City Council seat being vacated by Councilman Robert Jackson, who plans to run for Manhattan Borough President.
Ramadan has already raised nearly $41,000, according to city Campaign Finance Board records, and says he would be the Council's first-ever Arab-American member.
"I grew up in this community, and I know northern Manhattan as good as almost anybody," Ramadan told the Daily News. "I've been part of this community since October 1971."
Ramadan is a Palestinian Authority Arab who was born in Kuwait and immigrated to Washington Heights with his family, including seven siblings, as a kid and quickly assimilated, the report said.
He is, among other things, the president of the board of directors of the New York Chapter of the Council on American Islamic Relations (CAIR), which has a long history of anti-Israel rhetoric, accusing the Jewish state of perpetrating genocide and of being a terrorist state.
CAIR's Florida chapter operates a website titled "Calling Islam," which features several articles by Harun Yahya, an anti-Semitic Turkish writer who denounces Zionism as a fascist movement akin to Nazism, as well as "a racist and colonialist ideology" that is based on "Social Darwinism," according to the Anti-Defamation League (ADL).
In 2008, CAIR was listed as an unindicted co-conspirator in the largest terrorist money laundering case in U.S. history – the trial of the Holy Land Foundation in which five HLF officials were convicted of funneling money to Hamas.
U.S. District Court Judge Jorge Solis ruled that, "The Government has produced ample evidence to establish the association" of CAIR to Hamas, upholding their designations as unindicted co-conspirators. In 2008, the FBI formally ended all contact with CAIR because of its ties to Hamas.
Individuals from CAIR visited the White House at least 20 times starting in 2009, according to a recent investigation by the Investigative Project on Terrorism (IPT).
In 2010 the organization gave a lifetime achievement award to Helen Thomas, the veteran White House correspondent who resigned after she said in an interview that Jews should "get the hell out of Palestine" and go back to Poland and Germany.
One of Ramadan's rivals in the race for City Council is a Jewish man, Mark Levine. According to his website Levine, who launched his campaign in early December, has earned endorsements from New York City Public Advocate Bill de Blasio, Manhattan Borough President Scott Stringer, City Council Member Ydanis Rodriguez and Assembly Member-Elect Gabriela Rosa.