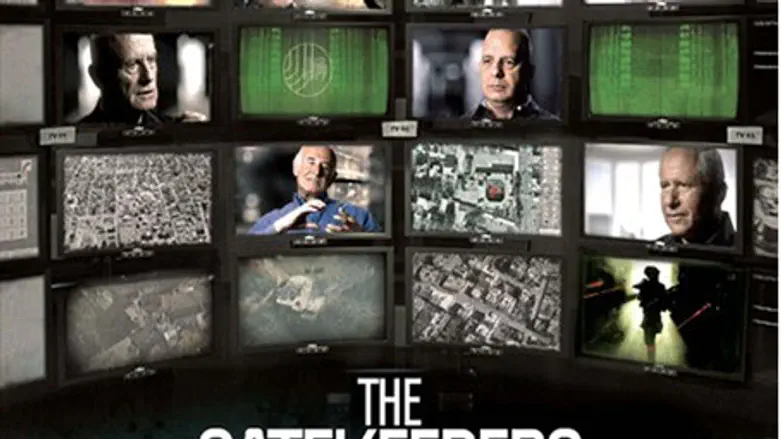 The Gatepkeepers
פרסום הסרט
Dror Moreh, Director of Israeli film "The Gatepkeepers", slammed Prime Minister Binyamin Netanyahu in an interview on CNN Tuesday, saying that he was personally responsible in part for the death of Yitzchak Rabin.
"There were many incidents of incitement against Rabin who was Prime Minister" in 1995 when he was killed by Yigal Amir. "Binyamin Netanyahu had a role in many of those incidents. Netanyahu made a speech in which a protester carried a coffin for Rabin, and I am sure he saw it. I am convinced he did. He was not naïve, and he knew what was going on in these rallies that he led. They called Rabin a Nazi collaborator.
"It is true that Yigal Amir, Rabin's killer, is in prison," Moreh said. "But I believe that many others who collaborated with him are guilty as well. They are just as responsible as the one who pulled the trigger. Amir was their messenger," he added.
Moreh then turned his attention to the Arab-Israeli conflict. "Six heads of the Shabak in Israel are calling with a unified voice for an end to the 'occupation.' If they say this, we ought to listen," he said.
The Shabak officers referred to are featured in Moreh's film. "The Gatekeepers" features six former leaders of the Shin Bet who shed some light about its activities and the dilemmas which accompany them.
One of the former Shin Bet leaders featured in the film is Yuval Diskin, whose remarks in the film, as published by the Yediot Aharonot newspaper, caused a media storm in Israel.
Diskin, who had been passed over by Netanyahu for the post of Mossad head,  lashed out at Netanyahu in the film, portraying him as weak, out of touch, and a danger to Israel's security.
He said that Netanyahu and Defense Minister Ehud Barak "are too weak" to take military action to improve the situation vis-à-vis the Palestinian Authority and Hamas. Diskin charged the government with "upgrading Hamas and humiliating Abu Mazen," a reference to Palestinian Authority Chairman Mahmoud Abbas.
The film is one of two Israeli films that have been nominated for the best documentary Oscar at the upcoming Academy Awards.
The second Israeli film that was nominated, "5 Broken Cameras", depicts a resident of the Palestinian Authority town of Bil'in as he attempts to document clashes between local Arabs, together with Israeli and foreign far-left activists, and the IDF and police.
Guy Davidi, the director of "5 Broken Cameras," has said the film is only "technically" Israeli and denied that he represents Israel.
"I do not represent Israel, only myself," Davidi said. "It's a joint Israel-Palestinian movie," he added.