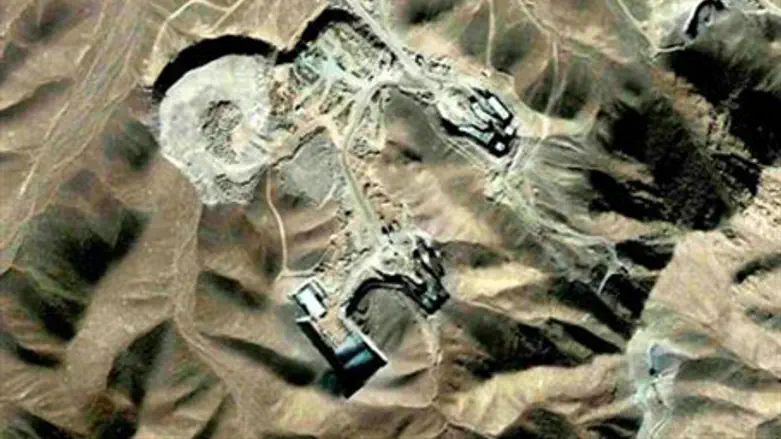 Iran's Qoms nuclear site
Israel news photo: NASA
An Israeli intelligence source has confirmed Iran's Fordow underground nuclear uranium enrichment facility sustained major damage in a "mega explosion" that occurred last week.
Fordow, which contains at least 2,700 centrifuges for uranium enrichment, is located deep beneath a mountain near the Iranian city of Qom.
Some 200 workers were trapped inside the facility at the time, according to a report published Monday by The Times, a UK-based newspaper.
The report quoted an Israeli official as saying "We're still in the early stages of trying to comprehend what happened and the extend of its significance." The source added that it was not yet known whether the explosion was "an act of sabotage or incidental."
The official declined to reveal whether Israeli aircraft had been in the vicinity at the time of the explosion.
Iran has denied that any explosion occurred at the facility,claiming in a statement to the official IRNA news agency that reports of the blast were nothing more than "Western propaganda."
News of the explosion was reported Friday by the U.S.-based WND website.