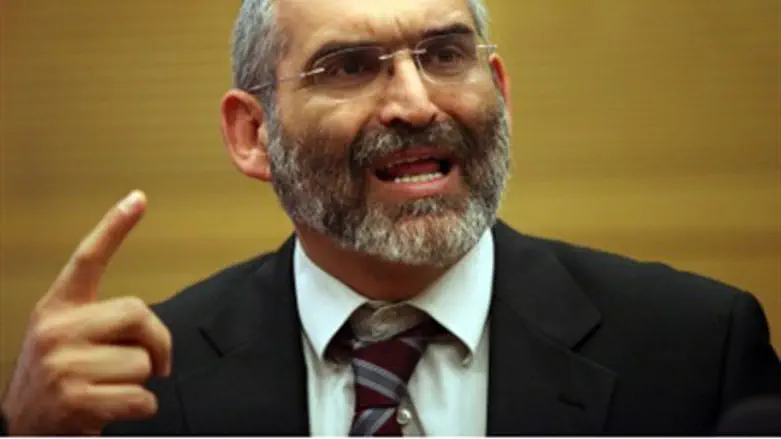 MK Michael Ben Ari
Israel news photo: Flash 90
Otzma Leyisrael, headed by former National Union MKs Michael Ben-Ari and Aryeh Eldad, failed to enter the Knesset. It was about 9,000 votes short of the minimum threshold for entry.
The failure is accompanied by recriminations within the nationalist camp, by those who say Ben Ari and Eldad should not have formed the party in the first place, because it took much-needed votes away from other nationalist parties. Otzma Leyisrael's supporters, in turn, blame the larger nationalist parties for telling people not to vote for them and causing them to fail.
This type of argument always accompanies the failure of small ideological parties to enter the Knesset. In Tuesday's elections, there were similar failures on both sides of the political aisle. On the left, Eldad Yaniv's Eretz Hadasha and pro-legalization of marijuana Aleh Yarok that siphoned votes away from larger parties and failed to pass the threshold.
Ben Ari wrote a Facebook status Thursday in which he told friends and supporters that he is leaving his Knesset office, with "a feeling of satisfaction, that I made thorough use of the tool given me," but also with "a tug at the heartstrings, that I did not receive support from the public for another term."
"In any case, I am not bitter," he wrote.
Ben Ari said that he will announce his future plans in a matter of weeks. "We owe it to our Jewish state," he added. "We owe it to our children." 
Otzma Leyisrael's failure means that if the Bayit Yehudi enters the coalition, there will be no nationalist party in the Opposition.