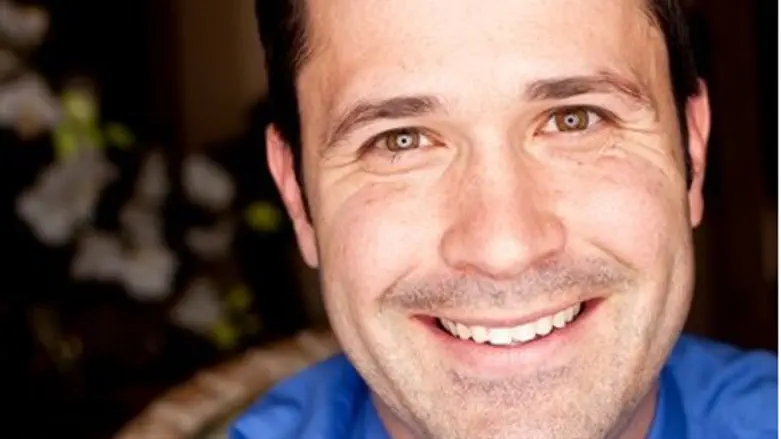 Jeremy Gimpel
Courtesy Gimpel & Abramowitz campaign
Bar Ilan University's Student Union did not want Bayit Yehudi to be represented by Jeremy Gimpel in a three-way debate hosted by the Union Thursday. The reason, according to Bayit Yehudi campaign manager in the English language, Jeremy Saltan, is simply that Gimpel is too effective a debater, and someone on the other side is afraid of him.
The event was planned as a three-way debate between MK Zev Elkin (Likud), Rabbi Shai Piron (Yesh Atid) and Amiad Taub, who is number 22 on the Bayit Yehudi list.
Taub cancelled his participation for personal reasons, and Bayit Yehudi offered Gimpel, number 14 on the list, to replace him. They were surprised to learn that the Student Union refuses to host Gimpel, and that the debate will be held as a two-way event, with only MK Elkin and Rabbi Piron on stage.
Bayit Yehudi activists said that the reason for the decision was that "the representatives of the panel participants are averse to a confrontation with Gimpel who by now has extensive experience in political debates and is known as a tough opponent."
Matan Bar Noy, Chairman of the Bar Ilan Student Union, denied this claim. "The panel went forward even though Bayit Yehudi representative Amiad Taub cancelled his appearance for personal reasons," he said. "I recommend that all of the candidates participating in all of the parties work harder on the eve of elections instead of sending shallow spins in the direction of the press."
Undaunted, Gimpel came to the university and demanded to be allowed to take part in the debate. About 30 minutes of wrangling ensued. At a certain point, students who wore Likud and Yesh Atid shirts joined an impromptu protest by Bayit Yehudi supporters, demanding that Gimpel be allowed on stage in the name of free speech and pluralism. The organizers finally relented and Gimpel took part in the debate.
"In all of the debates vis-à-vis Likud and Yesh Atid that I took part in until now, all over Israel, the Bayit Yehudi won handily in the mock elections held after the debate. As a representative of the Bayit Yehudi, I represent a combination of Rabbi Piron's authentic and welcoming Judaism, while being every bit as right-wing as the most nationalist Likudniks. The Likud and Yesh Atid simply cannot compete with us."
Saltan told Arutz Sheva that the organizers had demanded that Bayit Yehudi send Orit Strook or Rabbi Eli Ben Dahan – whom Likud ads have been targeting as being extremists – to the debate. "Since when do you dictate who will be on the other side? It's not the way it's done," he explained.
No mock election was held after the debate.