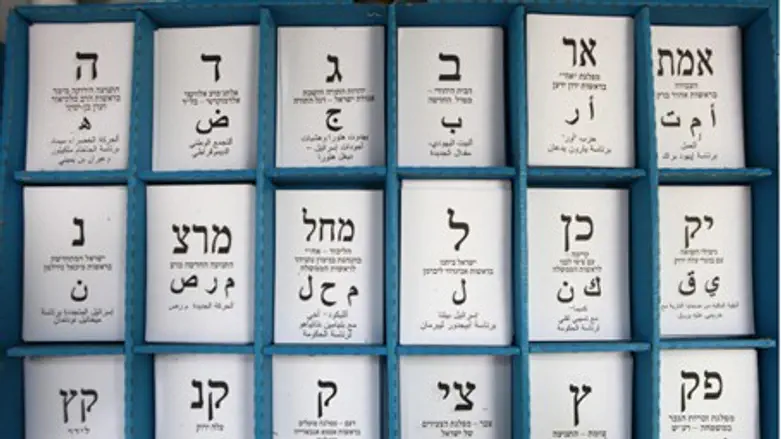 Elections
Israel news photo: Flash 90
With less than two weeks to the elections, a new poll shows that support for parties is stabilizing, as are the right and left blocs that will emerge after the elections. The Likud/Yisrael Beiteinu maintains its lead as the largest party with 34 or 35 mandates, a slight strengthening from polls of the past several weeks, which showed the party losing support. Pollsters said that some of the substantial number of undecided voters on the right are making up their minds, and it appears that most of them are going to vote Likud.
The same thing is happening on the center-left, pollsters said. There is still a significant undecided vote floating between Labor, Hatnua, Yesh Atid, and Kadima, and it appears that many of those votes are going to go to the "brand" they know, Shelly Yechimovich's Labor Party. The latest poll shows Labor strengthening to 19 seats, higher than the numbers recorded in the past two weeks. Meanwhile, Tzippy Livni's Hatnia and Yair Lapid's Yesh Atid showed a slight weakening from last week's poll, with seven and nine seats respectively.
On the right, support for Naftali Bennett's Bayit Yehudi was also stabilizing, with the poll showing the party achieving 14 seats, placing it firmly in position as the third largest party. Shas continued to lose support, and is now down to nine seats, while United Torah Judaism, polling at seven seats, seems set to achieve its largest Knesset faction ever. The poll also shows Amnon Yitzchak's Koach Lehashpia party getting four seats. Otzma Leyisrael, the party of Michael Ben-Ari and Aryeh Eldad, as well as Shaul Mofaz's Kadima, are on the edge of not having enough support to receive the minimum two mandates needed to qualify for a party to achieve Knesset representation.
The poll shows that a rightwing bloc would be able to achieve 71 seats, while the center-left and Arab parties would account for a total of 49 seats in the next Knesset.
The poll, released by Israel Radio Thursday, is taken on a weekly basis, and shows clear trends among voters, pollsters said.