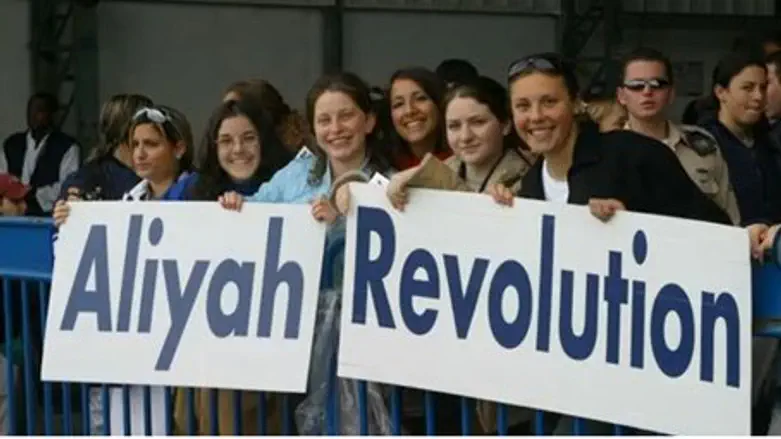 Aliyah Revolution banner
Nefesh B'Nefesh www.nbn.org.il
The number of Israeli Jews passed the emotional 6 million mark in November, and the total population will pass 8 million in February, according to the Central Bureau of Statistics.
The Jewish population represents 75.4 percent of the total, of which Arabs are 20.6 percent, representing a continuing trend of a higher Jewish birth rate and a lower Arab birth rate.
The other four percent of the Israeli population includes Christians, other faiths and 319,000 people who call themselves Jewish but are not recognized as such according to Jewish law. Almost all of them are from the former Soviet bloc.
As January 1 approached, the total population was 7,981,000, 1.8 per cent higher than the previous year.
The figures do not temporary residents and foreign workers.
New immigrants account for a smaller increase in the number of Jews, with only 16,500 having come on "aliyah" in 2012.
North American aliyah was about 4,000, including those who already were in Israel and took out Israeli citizenship, Nefesh B'Nefesh spokeswoman Yael Katsman told Arutz Sheva Monday. She said the numbers are rising, and that the expectation is that the trend will continue in 2013.