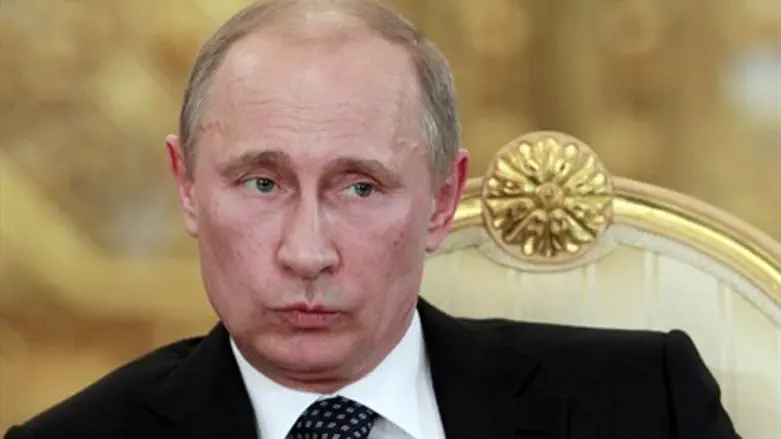 Russian President Vladimir Putin
Reuters
A Russian destroyer has berthed in the southern Iranian Port of Bandar Abbas, an Iranian Navy commander announced on Wednesday.

"Marshal Shaposhinkov, which is a heavy Russian destroyer, has berthed in this zone to consolidate the military ties between the two countries," the Commander of Iran's First Naval Zone, Admiral Hossein Azad, said, according to a report in the Iranian Fars news agency.

Azad said the Iranian navy has arranged certain programs to be carried out during the presence of the Russian destroyer in the region, but said these programs will be announced later.

Iran and Russia have long held constant consultations on key regional and global issues and the two countries have close commercial ties.

Russia, along with China, has been traditionally more lenient on Tehran in regards to its nuclear program. In September, however, both Russia and China joined Western powers in a resolution criticizing Tehran at a meeting of the International Atomic Energy Agency's board of governors in Vienna.

The resolution singled out Iran's defiance of UN Security Council resolutions to suspend uranium enrichment, its refusal to allow IAEA inspectors into the Parchin military base and the suspected removal of evidence of nuclear weapons research.

At the same time, Russia has harshly criticized U.S. sanctions against Iran, calling them "overt blackmail" and a "crude contradiction of international law," warning that relations between Washington and Moscow could significantly sour if Russian companies are affected.

Iran and the UN atomic watchdog agreed last week to resume negotiations in Tehran on January 16.

The agency wants to inspect Parchin, a restricted military complex near Tehran where the IAEA suspects experiments with explosives capable of triggering a nuclear weapon could have been carried out.