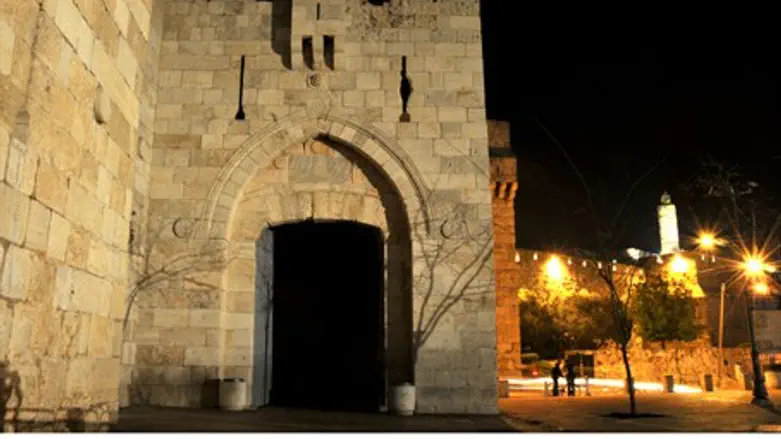 Jaffa Gate
Israel news photo: Flash 90
The Jerusalem Municipality has placed a Christmas tree at the Jaffa Gate plaza in advance of Christmas, causing an angry reaction from Sephardic Haredi party Shas.
City Council member, Rabbi Shmuel Yitzchaki, told Arutz Sheva that the tree is "a serious offense" against the Nation of Israel and a "tzelem baheichal" – literally, "a statue in the pavilion," a term used in reference to the deliberate placing of statues of pagan gods in the Temple by oppressors of the ancient Jews.
"We have asked the mayor to remove the pine tree from there," Rabbi Yitzchaki added. "The Jaffa Gate plaza is a public place and the Jews making their way to the Kotel pass through there. I hear the voices of protest and G-d willing, we will hold a prayer rally on Sunday, on the Fast of the Tenth of Tevet."
Former NRP city councilor Mina Fenton also said the placement of the tree was unacceptable. "There is a Christian quarter," she noted. "Let them put it there. It is unthinkable that they will hurt the souls of the Jews."
The Jerusalem Municipality responded by saying, "The Municipality operates for the welfare of all sectors that live in the city while granting freedom of religion and worship."