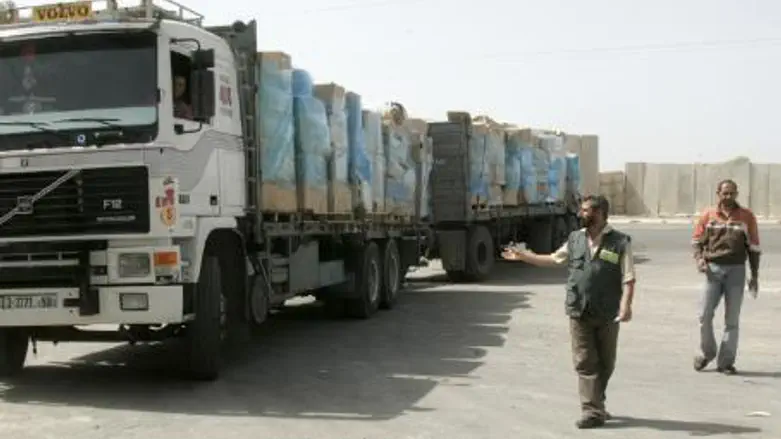 Truck (illustrative)
Israel news photo: Flash 90
Guards at a Samaria (Shomron) checkpoint found nine Palestinian Authority residents hidden in one truck on Friday morning. The men were attempting to enter Israel illegally in order to look for work.

Guards became suspicious when they noticed a wall behind seats in the truck that seemed out of place. They found an opening in the wall and saw the nine would-be entrants hiding behind it.

An initial investigation revealed that the driver, an Israeli Arab man from Baqa al-Gharbiya, had charged each of the PA men 200 shekels in exchange for sneaking them into Israel.

The men were arrested and taken in for questioning.

Residents of PA areas continue to face high unemployment and an uncertain financial future. Israel has increased the number of work permits issued to PA Arabs, and the PA appears to have neglected a planned boycott of Israeli workplaces, but demand for employment in Israel among PA residents remains high.