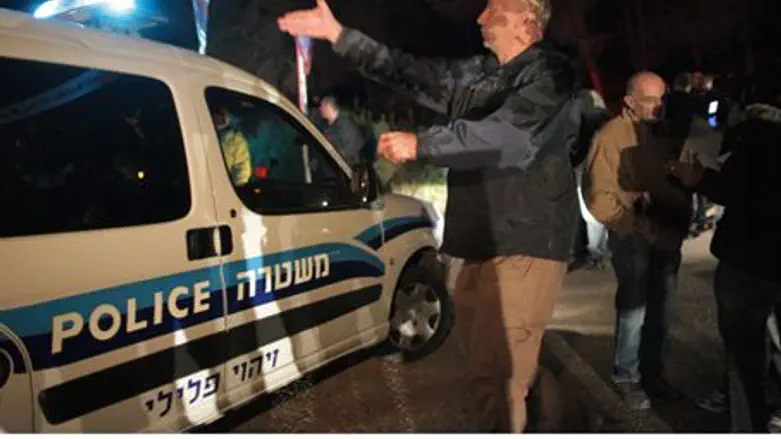 Police search (file)
Israel news photo: Flash 90
Police and the IDF have stepped up their search for Liran Benevisti, a 20 year old IDF soldier who has been missing since Tuesday. Units were searching door to door and using dogs to track the soldier's scent, after he left his base near Gedera Tuesday. Residents of a neighborhood in Herzliya reported seeing him later in the day yesterday, and police have been concentrating their search there.
Dozens of officers were participating in the search, and a police helicopter was searching the coastal area of the city.
Benevisti, a resident of Ramat Gan, serves in the IDF Air Corps. IDF officials said that he had been facing disciplinary charges on an internal army matter, and that he may have been depressed. Police said that an examination of his home computer yielded several links to sites that provide suicide instructions, although his state of mind was not said to have been overly depressed.
However, police and the IDF are not dismissing any scenario, including the possibility that he may have been abducted. Police officials will meet Wednesday evening and decide where and how to expand the search. Speaking to reporters, a senior police official said that "with each hour's passing, we are more fearful of the soldier's fate."