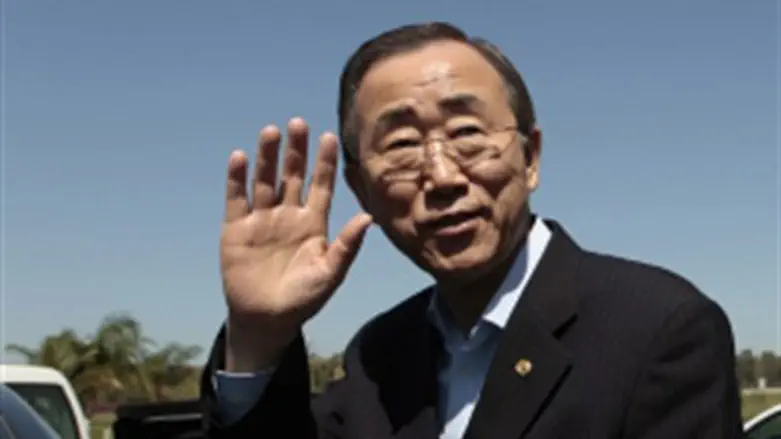 UN Chief Ban Ki-moon
Israel News photo: Flash 90
UN leader Ban Ki-moon warned Thursday ahead of key vote on UN recognition of a Palestinian state that the Middle East peace process is on "life support".
Ban called on the Israeli and Palestinian leaders "to breathe new life into the peace process which is now on life support" because of the negotiations deadlock between the rivals.
The Palestinian Authority (PA) is attempting to get the UN General Assembly to give a PA state non-voting observer status at the UN. PA chief Mahmoud Abbas, speaking in New York, said that the PA had been subject to "extreme pressure" to pull its request for statehood recognition, but that it planned on continuing with the process.
Numerous European countries, including France, have announced that they will support the bid. The U.S., meanwhile, said that it was sharply opposed to the move.
With support from third world and Arab countries, the bid is expected to pass easily when it comes up for a vote later Thursday.