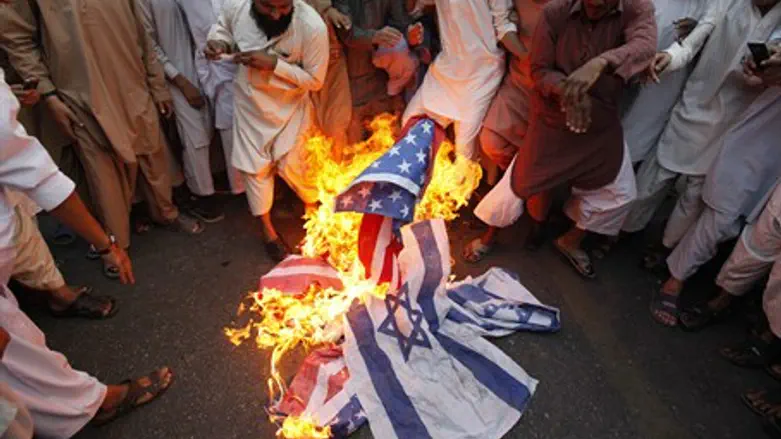 terrorists burn Israeli, American flags
Reuters
A Bahrain lawmaker reportedly set fire to an Israeli flag during a parliament session in a show of support for the Gaza-based terrorists who continue to launch unremitting rocket attacks against the State of Israel.
Osama al-Tamimi said he smuggled a canister of gasoline into the chamber and set the flag ablaze Tuesday.
According to reports, the president of the meeting closed the parliament session after smoke filled the chamber. 
Al-Tamimi said he sought to "send a clear message to the international community" about Bahrain's support for Gaza.
Bahraini authorities have banned public protests as part of wider clampdowns against political marches.
"Requests for a march have been rejected in order to preserve security in implementation of the decision to ban demonstrations and gatherings," Bahrain's interior ministry said in a statement on Sunday. 
The country last month outlawed all political gatherings in attempts to suppress a 21-month-old Shiite-led uprising against the Sunni monarchy.