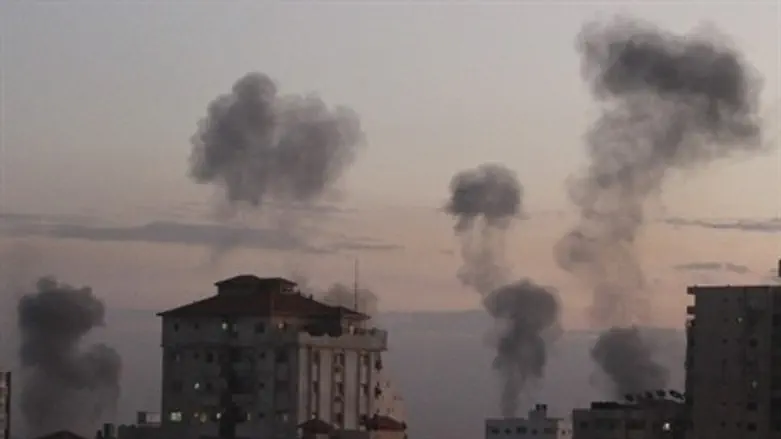 Gaza under attack
Israel news photo: Flash 90
The IAF dropped leaflets across northern Gaza on Tuesday urging local Arab civilians to evacuate immediately.

"For your own safety, you are required to immediately evacuate your homes and move toward Gaza City center," the Arabic-language flyers said, AFP reports. The pamphlets noted which roads would be safe to use for evacuation.

The move lent strength to predictions of an impending ground operation in Gaza.
Hamas called on Gaza civilians to ignore the pamphlets. The terrorist group killed six Gaza residents in the streets on Tuesday after convicting them of cooperating with Israel's counter-terror operations.

On Tuesday afternoon the IDF hit Hamas targets from both land and air, using tank fire along the security fence while airplanes hit terrorist positions from above.

Hamas terrorists continued to fire on southern Israel and launched a longer-range rocket at the Jerusalem area.