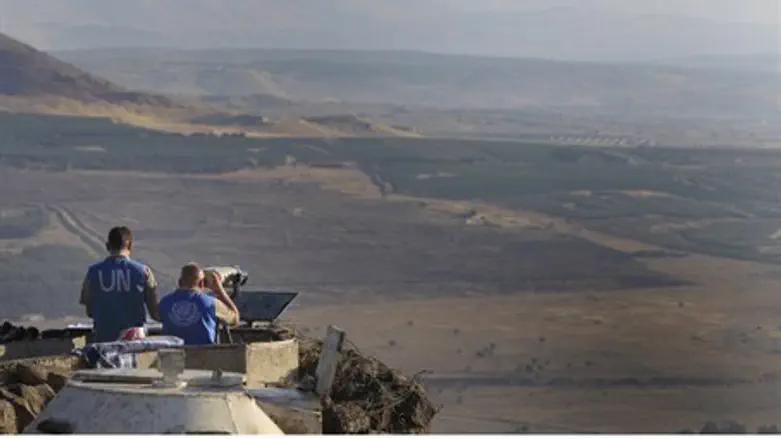 View from the Golan
Flash 90
Foreign Minister Avigdor Lieberman visited the Golan region on Tuesday. During his visit, Lieberman noted Syria's attempts to regain control of the strategic area via a peace deal.

"Unfortunately, in recent years we've seen several attempts to negotiate over the Golan," Lieberman recalled. "The Golan is an indivisible part of Israel, and I think recent events have proved it."

"Whoever considers giving it up – that means suicide," he added.

"Al-Qaeda, which is within arm's reach from here… would sit on the shores of the Kinneret and on the hills, and every kibbutz and town would be under constant, daily threat from all of the most radical groups in the Muslim world," Lieberman said.

He told an audience in Kibbutz Marom Golan, "We are not ready to bring it up for any type of discussion, to hear about giving up the Golan – we treat it like Tel Aviv, Netanyahu, Holon or Bat Yam."

Lieberman's Yisrael Beyteinu party recently merged with Likud, and the two together enjoy a solid lead as the Knesset race picks up steam.