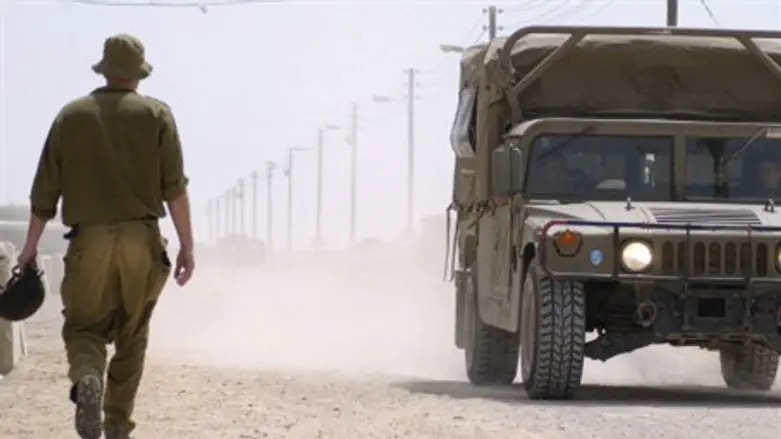 Hummer, soldier.
IDF Website
A Canadian Jewish couple is looking for the Israeli man whose name their son bears.
The story began when the couple was in Israel for their honeymoon. They offered a ride to a soldier named Lior, and were so impressed with him that after the woman became pregnant, they decided to name their son after him.
Two young Israelis, Gefen Hazan and Gal Baruch, who are currently on a pre-service volunteer year in Canada, are helping the couple and their son in their search for the original Lior.
Speaking on IDF Radio, Gefen explained that the couple decided to honeymoon in Israel despite the terror war that raged at the time. "They were driving toward the Golan and offered a ride to two soldiers at the Mahanayim Junction. One of the soldiers was Lior, who was a sergeant in Military Intelligence serving at Har Bental."
"He was dark skinned, the couple is not sure if he is of Ethiopian or Yemenite descent. They say he had good English and was very handsome, and that they fell in love with him."
The young Lior is "a charming boy, who goes to a community school here in Toronto," said Baruch. "His name is very rare here. He is doing a school assignment on the origin of his name. He asked his parents if he could talk to Lior, and they told him that they simply do not know who he is, or where is now."
"We took it one step farther," added Gefen, by making the story public in the media. "We are sure that this special person can be located in a small country like ours."