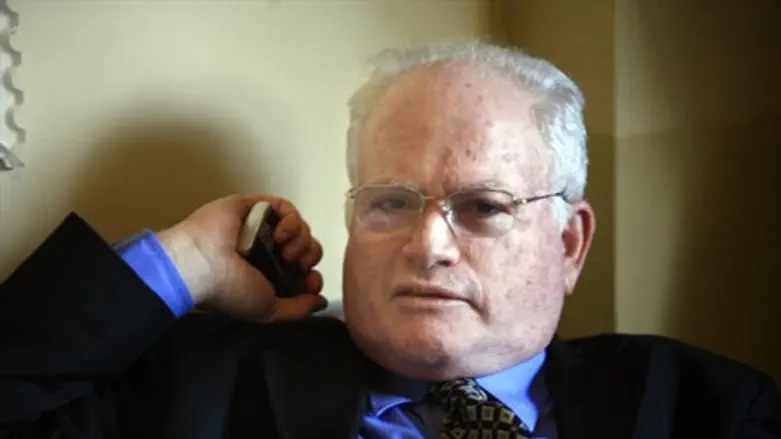 Amos Gilad
Israel news photo: Flash 90
Israel hit back at Sudan Thursday, after Khartoum on Wednesday accused Israel of attacking a military installation in the country. A top Israeli defense official told Army Radio that Sudan was a terrorist state, and that its accusations that Israel engaged in terrorism against that country could not be taken seriously.
"Sudan is a dangerous terrorist state. To know exactly what happened (there), it will take some time to understand," said Amos Gilad, director of policy and political-military affairs at the Defense Ministry. "There are different versions of the Sudanese side, so there is no reason to go into details," Gilad responded to questions of Israeli involvement in the attack.
Sudan says it has evidence that Israeli warplanes carried out the attack, although it has so far failed to present that evidence. Sudan claimed that four Israeli aircraft fired missiles that hit a military factory and killed two people in Khartoum. The explosion at the military factory in Sudan's capital before dawn Wednesday sent detonating ammunition flying through the air, causing panic among residents, the official news agency and local media reports said. Sudan has demanded that the UN Security Council condemn Israel for the raid. A Sudanese official, Bilal Osman, said that a response by Sudan for the attack would be forthcoming, although "we reserve the right to react at a place and time we choose."
Israeli officials have long been following the situation in Sudan, which security officials said was a major source of weapons for Gaza Arab terrorists. Gangs of terrorists trained and set up areas of influence in the remote parts of the country, with large weapons warehouses. According to security officials, Sudan is a major hub on the route of smugglers moving weapons from Iran and Syria to terror groups in Gaza, Lebanon, and elsewhere. Several months ago, a car carrying several weapons smugglers and a large amount of weapons exploded at Port Sudan. Sudan accused Israel of involvement in that attack as well.
Meanwhile, a report in Arab media Thursday said that the U.S. had closed its embassy in Khartoum, Sudan's capital, on Tuesday – just before the attack took place, as if the U.S. had advanced knowledge of the attack. Hundreds of Sudanese gathered outside the U.S. Embassy in Khartoum calling for "death to Israel" and "death to America," as they burned American and Israeli flags.