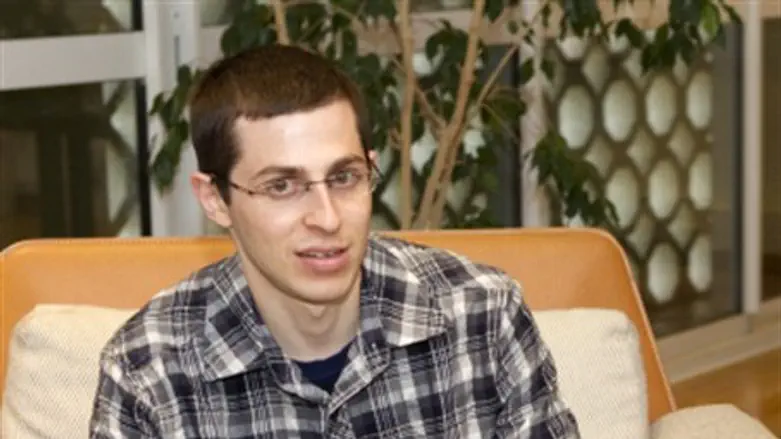 Gilad Shalit
Flash 90
Hamas' Izz ad-Din al-Qassam Brigades has released a promo for a new movie in which actors reenact the attack in 2006 in which then-IDF soldier Gilad Shalit was kidnapped.
The promo for the movie, which will air later this week, comes as the movement marks one year since Shalit was released in exchange for 1,027 terrorists held in Israeli prisons, including several convicted of mass murder.
A statement released by Hamas' military wing further claimed that the complete film will also show authentic excerpts of the kidnapping that have not yet aired.
A Hamas minister has already called for the kidnapping of more Israeli soldiers so they can be used as bargaining chips to bring about the release Arab terrorists being held in Israeli prisons.
Taleb Abu Al-Sabah, Hamas' Prisoners Minister, said that the release of prisoners is a religious imperative for Palestinian Authority Arabs, who have learned that Israel "does not understand anything other than the language of force and struggle."
Shalit's kidnapping and subsequent release has prompted the IDF to update the captivity training it provides to soldiers in its elite units. The captivity workshops provided to soldiers in combat units and to air force pilots have been updated based on information Shalit provided in a debriefing he underwent after his release.
Shalit gave his first interview to Israeli television on Thursday. In the interview he recalled how he spent the long days and hours of his captivity.