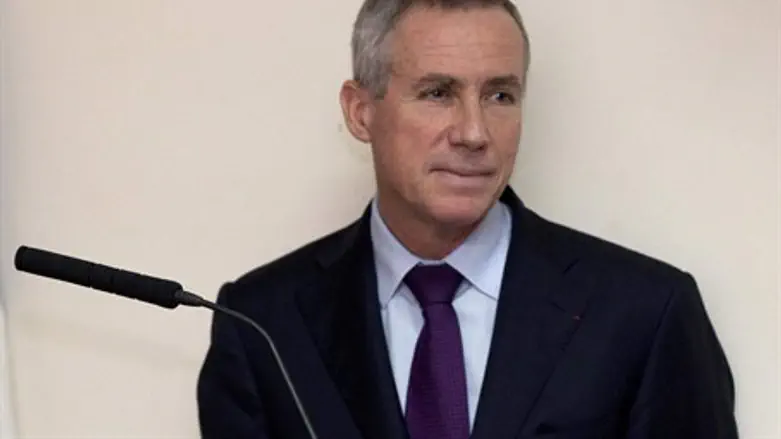 French Prosecutor Francois Molins
Reuters
A group of Muslim terror suspects has been branded the "most dangerous" terror threat France has faced since 1996.
French prosecutor Francois Molins said he would file charges of attempted murder and terrorism against seven of the 12 suspects arrested last weekend in a nationwide sting operation. Five of the suspects were released without being charged.
The remaining seven are French citizens, ages 19 to 25, and all but one are converts to Islam. Two served prison terms for drug dealing.
The case began with a grenade attack last month on a kosher supermarket in Sarcelles (Val d'Oise), near Paris. In the investigation that followed, 12 suspects were arrested in a nationwide sting operation last Saturday and one person was killed in a dawn raid on his home in Strasbourg. Jeremy Louis-Sidney, 33, believed to be a leader of the group, was killed in a shootout with police when he opened fire as they tried to take him into custody. 
Investigators believe that five people, including Louis-Sidney, were implicated in the bombing of the Naouri Sarcelles grocery. The grenade attack was carried out by two masked men who escaped on a moped, Molins said, one who was of African origin, the other who was white.
During the investigation that followed, police uncovered weapons and bomb-making materials as well as a "target list" of Jewish organizations in the Paris area, Molins told journalists at a news conference Thursday, AFP reported. The evidence was found at the home of Jeremy Bailly, who lives in a Paris suburb. Bailly admitted to attempting to build a bomb, but refused to say whether anyone else was involved, and also refused to identify a potential target for the explosive.
"It was exactly the kind of bomb-making used by the GIA in 1995," Molins said, according to AFP. The GIA, or Armed Islamic Group, emerged from Algeria's civil war and was responsible for bombings in France in 1995 and 1996 that included a deadly attack on the S. Michel metro station in Paris.
The prosecutor said the group was part of an active terrorist cell that was "probably the most dangerous in France since 1996." 
The group was plotting to mount attacks in France, Molins said, adding that two of the suspects were central to plans for the group to join up with other "jihadists" in Syria and elsewhere. One was in contact with terrorists abroad. Another had recently made a three-month trip to Egypt and Tunisia, together with Louis-Sidney.
The prosecutor added that the profile of the suspects in custody was "much more dangerous than we initially assumed." His decision to pursue charges initiates a preliminary inquiry to be overseen by a panel of three judges who must decide when and if formal charges are to be filed against the suspects.