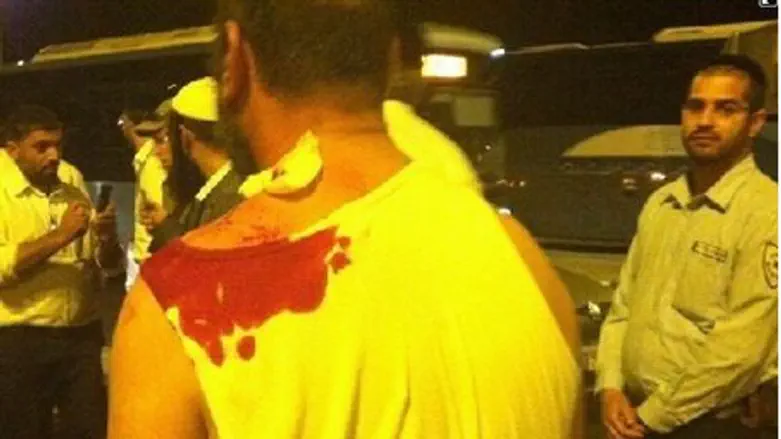 Driver after attack
Eli Segal
A 17-year-old Arab terrorist stabbed a bus driver Wednesday evening, causing him light wounds.
The driver, who is about 50, was evacuated to Shaarei Tzedek hospital in Jerusalem.
The attack took place at the entrance to Betar Illit, barely twenty minutes from Jerusalem.
The terrorist was arrested and was searched to make sure he was not carrying any explosive charges on his body.
ZAKA emergency services volunteer Reuven Reuven told Arutz Sheva that an Arab who came to the entrance to Betar Illit "walked behind the resident and stabbed him in the neck three times, injuring him slightly."
"Betar Illit's security forces that were on the spot, and army forces that arrived on the spot, jumped on the terrorist and arrested him." 
Photos: Hatzalah Judea and Samaria
credit: הצלה יו"ש
credit: הצלה יו"ש
credit: הצלה יו"ש
credit: אלי סגל