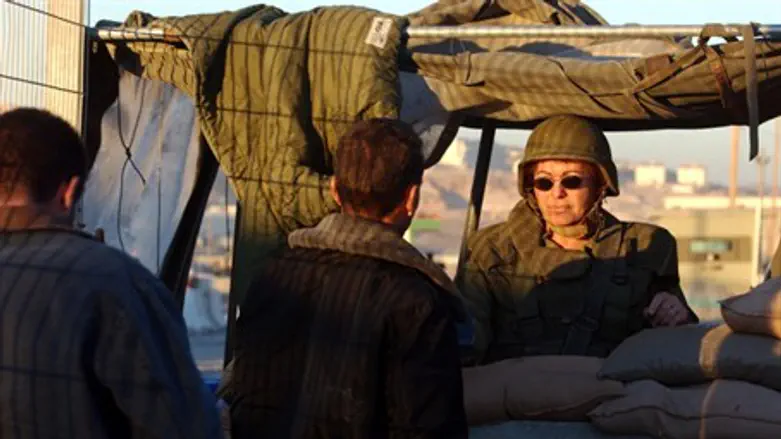 IDF checks PA Arabs at checkpoint
Israel news photo: Flash 90
A Palestinian Authority terrorist tried to kill a Jewish driver in Samaria early Sunday morning. The vehicle sustained damage, but the driver escaped injury. The IDF is searching for the attackers.
The attempted murder was on or near the terror-ridden highway that connects the outskirts of Kfar Saba, on the northern edge of metropolitan Tel Aviv, with central Samaria communities.
An IDF spokeswoman told Arutz Sheva that the terrorist, who may have had accomplices, fled after the shooting next to Maaleh Shomron, part of the bloc in which lives more than a thousand families in the Jewish communities of Maaleh, Ginot and Karnei Shomron.
The army received the report of the shooting at 4 a.m. The spokeswoman said she could not reveal how much damage the vehicle sustained, nor could she detail whether the shooting took place on the main highway or on the side road that leads to the community.
Residents of the communities and of nearby Kedumim have been subject to hundreds of shooting, rock-throwing and fire bombing attacks for more than a decade.
In 2002, a Palestinian Authority suicide bomber from the Popular Front for the Liberation of Palestine terrorist organization killed three teenagers at a crowded pizza parlor in the Karnei Shomron Mall.
The attack caused injuries to 27 others, six of them suffering serious wounds.