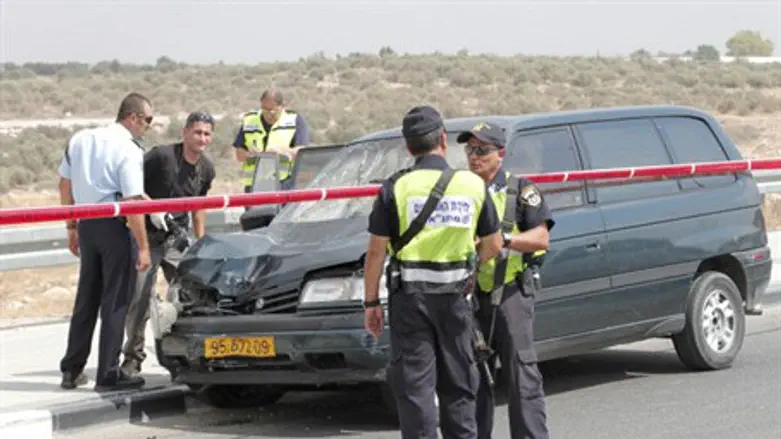 Scene of attack
Flash 90
Police have arrested a 25-year-old Israeli Arab man on suspicion of murder in the death of a Samaria community guard. Security guard Lior Farhi, 40, was run down and killed Sunday morning in Shaarei Tikva, five miles east of Tel Aviv.

Police chief Amos Yaakov said the killing was apparently intentional.

The suspect, who was not named, is from the town of Kfar Kassem. He was nabbed in Yafo after police received a tip regarding his whereabouts.

A second man, believed to have been a passenger in the car at the time of the killing, was arrested as well.

Farhi was run down while trying to prevent the driver from entering an Israeli community in Samaria. Paramedics fought to resuscitate him, but doctors in Beilinson Hospital were unable to save him.

Farhi will be buried Monday afternoon at 2:00 in a military funeral in Petach Tikva's Segula cemetery.