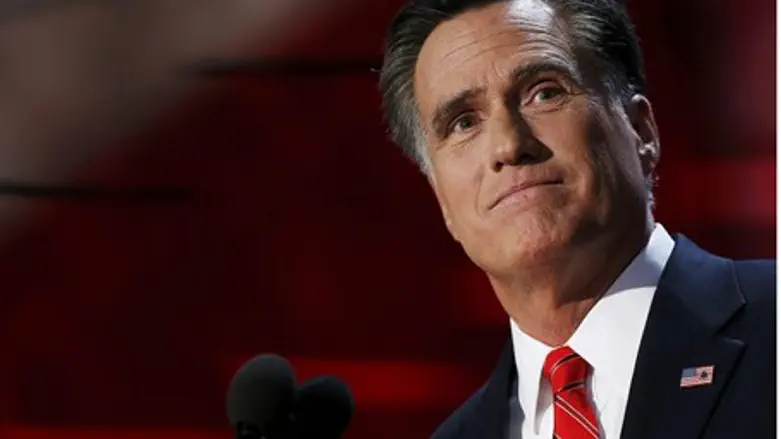 Mitt Romney
Reuters
The Mitt Romney campaign issued a statement Wednesday demanding Democratic officials "cease and desist from comparing those with whom they disagree to Nazis" after three analogies were made over the course of three days by the party's politicians.
In the most recent offence, the chairman of the South Carolina Democratic Party compared the Republicans female governor of South Carolina, Nikki Haley, to Adolf Hitler's mistress, Eva Braun.
"The latest offender is Dick Harpootlian, the South Carolina Democratic Party chairman, whose outrageous words I will not repeat," said former Sen. Norm Coleman (Minn.) in a statement released by the Romney campaign. "In recent days, we've seen similarly disgraceful statements from a top Kansas Democratic delegate and from the chairman of the California Democratic Party. 
"President Obama has called for civility in American politics. If his call is to be taken seriously, it's time for the President to rein in those of his supporters and allies who are trivializing Nazism while also shamelessly trampling on the most basic rules of American political discourse."
At a press conference later in the day, Haley called the remark "unfortunate."
"Dick Harpootlian is an angry, hateful man that continues to embarrass South Carolina every time he opens his mouth," Haley said, according to The Hill.
When Harpootlian was contacted by CNN, he remained unapologetic.
"Hell no. What am I apologizing for?," he said when asked by the network if he would apologize. "This is fake. Nikki Haley is feigning this. There is not a sincere bone in her body."
"I don't even know if Eva Braun was a Nazi or not, but I know she dated one," he continued. "I wasn't trying to insinuate that Nikki was a Nazi. I was saying that she was hanging out in an insular bunker in Charlotte when she won't give access to the press here in South Carolina."
The offensive analogy comes only a day after a top Kansas Democrat compared Republican vice presidential candidate Paul Ryan to Adolf Hitler.
On Tuesday, John Burton, a top California Democrat, likened Ryan's speech to the Republic National Convention to the lies of Nazi propaganda minister Joseph Goebbels.