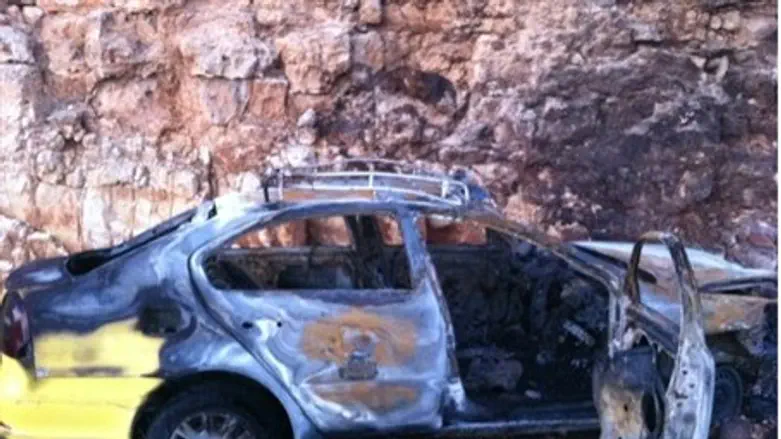 The Arab taxi
Judea and Samaria police
Six Arabs were wounded Thursday evening when a firebomb was thrown at a taxi cab they were in, between Kfar Etzion and Gevaot, south of Jerusalem. Two of them were in moderate to serious condition, and the rest were reported in light to moderate condition. All were evacuated to a hospital.
Security forces found another, unlit fire bomb near the place where the Palestinian Authority taxi was hit.
Police do not know if the attack was perpetrated by an Arab who mistook the taxi for one carrying Jews, or by a Jew. All directions are being investigated and large forces assisted by trackers are trying to locate the perpetrator.
The head of the Gush Etzion Regional Authority, Davidi Pearl, said that "there is still no clear information about the event but If this is indeed a terror attack, we strenuously denounce it, of course. We oppose all terror, whether it is against Jews or against Arabs."