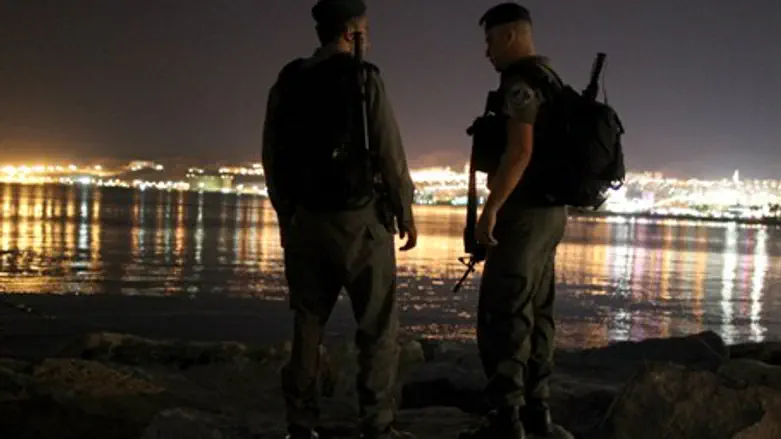 Impact of Grad Katyusha missile
צילום: פלאש 90
Two powerful explosions were heard in Eilat Wednesday evening. Security forces suspect that Grad missiles were fired at the southern port city in another terror attack emanating from Sinai.
The IDF is combing the area after dozens of residents reported hearing two large explosions.
Eilat has been the target of missile attacks from Sinai in the recent past.
Two months ago, the remains of a Grad missile were discovered a few dozen kilometers north of Eilat, near Uvda. They were apparently fired from Sinai or Jordan.
In April, the remains of a rocket were discovered by residents, about ten meters from residential buildings. No one was hurt.