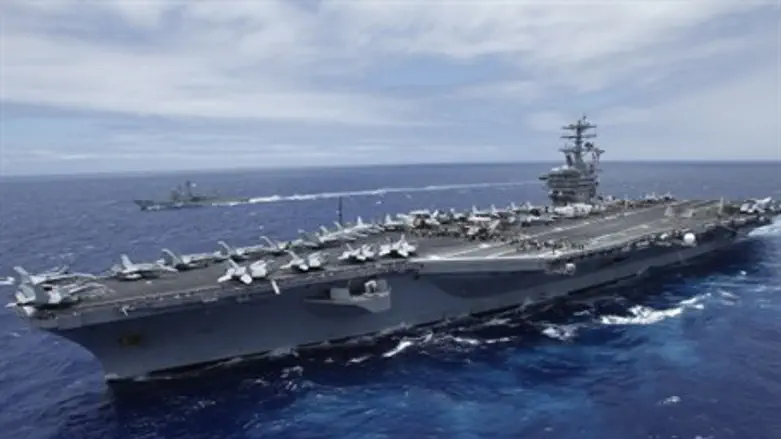 USS Nimitz
Reuters
Israel has received assurances from the administration of Barack Obama, as well as the camp of Republican presumptive nominee, Mitt Romney, that the United States will join a war against Iran on Israel's side, if such a war breaks out.
The daily newspaper Maariv reported Monday that the assurances were delivered in secret messages to senior officials in the bureau of Prime Minister Binyamin Netanyahu, from officials close to Obama and from Romney political advisors as well as Republicans who served in senior roles in former administrations and are expected to serve in important roles again if Romney is elected.
According to the report, Israel believes that the U.S. military will supply "a protective umbrella" for Israel in case of a missile attack on Israel by Iran and its proxies Hamas and Hizbullah.
Israel has received similar messages from its U.S. ambassador Michael Oren, after talks he held in Washington, and from pro-Israel lobby AIPAC.
The assessments delivered from the U.S. to Israel are that President Obama will not be able to ignore an Israeli strike on Iran, and certainly not a harsh Iranian response against Israel. If he does so, the chances are that he will lose the elections, according to this line of thinking.
On the other hand, the reasoning goes, joining the fray will increase Obama's chances of reelection, because U.S. voters will not replace a president in a time of war.
Netanyahu and Obama are scheduled to meet on September 27 in New York, where both of them are to address the U.N. General Assembly.