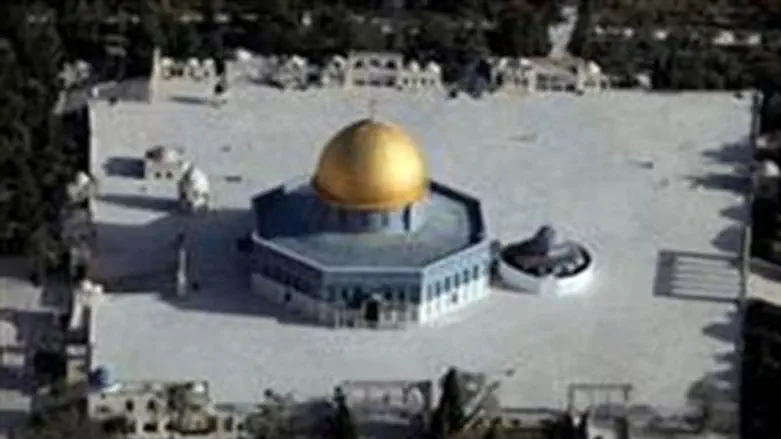 Temple Mount
Flash 90
MK Aryeh Eldad (Ichud Leumi) believes he has found a way for Israel to give Jews the freedom to pray at their holiest site, while avoiding Muslim violence. Jews should be granted certain times to ascend to the Temple Mount and pray, he said.

Eldad has submitted a bill that would set aside separate prayer hours for Jews and Muslims. His proposal coincided with a U.S. report criticizing Israel for failing to grant Jews freedom of worship on the Mount.

"The Temple Mount is the holiest place to the people of Israel, the place where the First and Second Temples stood," Eldad said. "The Temple Mount is also a holy place to Muslims, where the Al-Aqsa Mosque stands, and the Temple Mount is special to Christianity as well."

"In order to allow freedom of worship and the right to visit the Mount, special visiting days should be established for Jews and Muslims, and hours during which the Mount will be open only to Jews or only to Muslims," he continued.

Eldad proposed a daily division that would allow each religious group to access the Temple Mount during its usual daily prayer times. Jews have three set prayer times on weekdays, while Muslims have five.

In addition, he proposed giving each group access on its holidays. Jews would have full access on Rosh Hashanah, Yom Kippur, the first and last days of Sukkot and Passover, Shavuot, and Tisha B'Av. He listed several Muslim holidays on which Muslims would have full access, among them Id al-Fitr, Id al-Adha, and Ashura.

When holidays overlap, he said, the day would be split between the two faiths.

Eldad's proposal is reminiscent of the arrangement in the Tomb of the Patriarchs (Maarat Hamachpelah) in Hevron. There, the sacred hall over the burial place of the Biblical patriarchs and matriarchs is split between Jews and Muslims during the year, with members of each faith having access to half of the tombs. On select Jewish holidays, Jews have full access to the building while Muslim worshipers are barred, and on Muslim holidays, the opposite.
Muslim leaders are highly unlikely to support the initiative. The Temple Mount is currently under the control of the Muslim Waqf, and Jewish prayer is forbidden at the site year-round. Muslim leaders have often accused Israel of plotting against the Al-Aqsa Mosque, and the Arab League recently warned that any perceived threat to the mosque could destabilize the entire region.