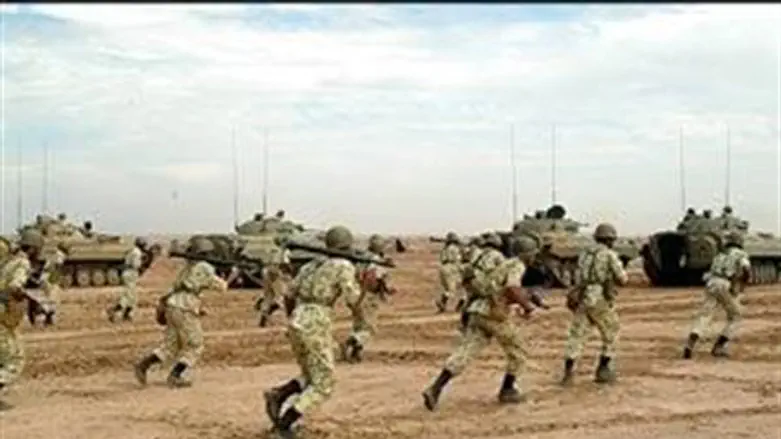 Egyptian Army
Israel news photo: Flash 90
Egyptian president Mohammed Morsi has fired the Head of General Intelligence, General Morad Mu'afi, following the Sinai terror attack in which 16 policemen were killed.
"General Mohammed Morad Mu'afi has been fired and the resignation [sic] goes into force from today," proclaimed Morsi's spokesman, Yasser Ali, on Wednesday, on Egyptian state television. He explained that Mu'afi was dismissed following "the recent events" and "in order to defend the revolution."
General Mohammed Refat Shahata was appointed as a temporary replacement to Mu'afi.
Mu'afi reportedly met Morsi immediately after the terror attack and told him that while Egyptian intelligence had information about terrorists' intent to carry out an attack, no one believed Sunni Muslims would attack fellow Sunni Muslims as they broke their Ramadan fast.
Egyptian news sources also said that Morsi had sacked the governor of Sinai.