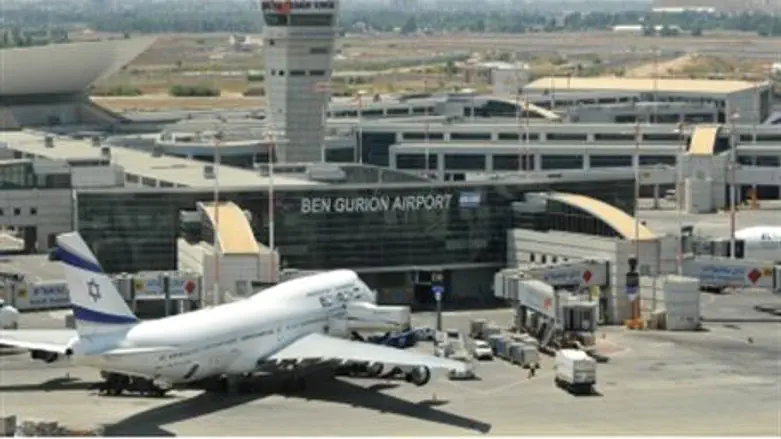 Ben Gurion Airport
Israel news photo: Flash 90
The number of Israelis leaving home for the Diaspora declined to a 40-year low, and many "yordim" - emigrants - are returning.
The Central Bureau of Statistics (CBS) released data for 2010, the latest period available, and said that the number of Israelis who left the country to live elsewhere was 15,600, 300 fewer than in 2009. Most of the emigrants are from Europe, and only 23 percent are American.
After taking into account new immigrants, the figure for net emigration was only 5,400, which is slightly more than in 2009.
Approximately 25 percent of the emigrants returned home within several months to a year, and the CBS said that emigrants are coming back to Israel despite mainstream media headlines of a social protest movement and the perennial rising prices for housing.
Of those who returned to Israel, 14 percent had stayed abroad for more than six years, and 17 percent lived in Diaspora between three and five years.
An estimated 684,000 Israelis have left the country since the re-establishment of the State of Israel in 1948, including those who died overseas. The number of Israelis currently living in the Diaspora is estimated to be between 544,000 and 575,000, not including children born abroad.
Since 2001, there has been an almost continuous decline in emigration while the number of new immigrants has been relatively stable, with an increase from North America.