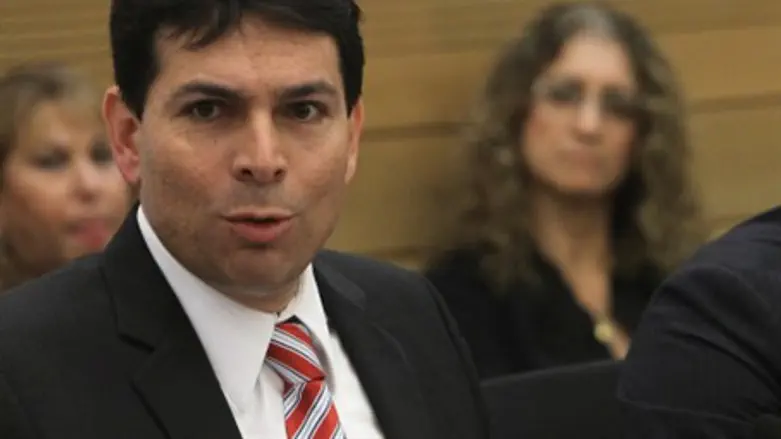 MK Danny Danon
Flash 90
Likud MK Danny Danon has a response to the Palestinian Authority's plan to seek United Nations recognition as a state. If the PA seeks statehood unilaterally, he told Arutz Sheva, Israel must unilaterally annex Judea and Samaria (Shomron).

Past experience with the PA's UN bids shows there is no need to fear the "political tsunami" predicted by Defense Minister Ehud Barak last time, he said.

However, while the PA bid is not risky, it deserves a "fitting" response, he said. "Why do we always need to react to Palestinian initiatives by begging for mercy?" he asked. "We need to say clearly that if they want to start a one-sided process, we'll answer them in their own language."

"They want to drag us into responding, but we need to lead," he declared.

A unilateral bid for statehood would violate every PA agreement with Israel, he noted.

Danon said Israel would have significant support in the United States Congress for annexation of Judea and Samaria. More than 60 congressmen have said they would support the move, he reported.

Israel would face international pressure, he admitted. However, he said, past Israeli leaders faced similar pressures yet prevailed.

Some have suggested that standing up to pressure actually improves Israel's diplomatic ties.

Danon is now working to get support for his plan within the Likud. "The Prime Minister could do this, but he hears other things, too. He hears Barak saying other things in his ear. That is why we are gathering support within the Likud," he explained.