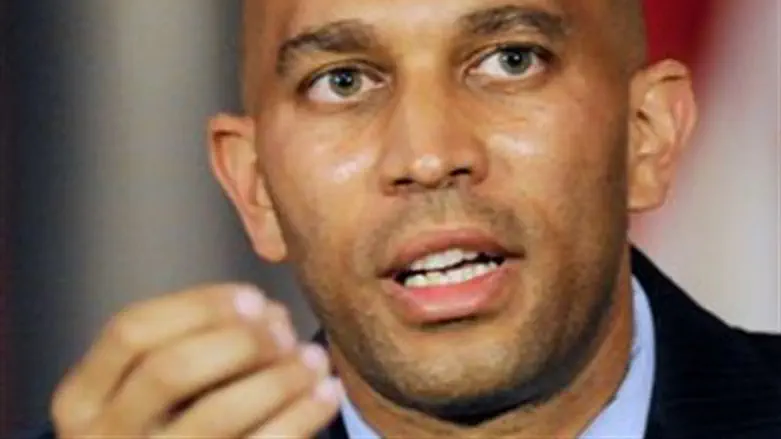 The winner: Hakeen Jeffries
Reuters
New York City councilman Charles Barron, who has called Israel a "terrorist state," was clobbered in his bid for a Congressional seat but blamed the media and demanded a recount.
Barron lost out to state Assemblyman Hakeen Jeffries in the race to succeed retiring 24-year incumbent Congressman Edolphus Towns. The redrawn district is highly Democratic and Jeffries can expect to coast to a victory in the November elections against the Republican party nominee.
Jeffries won the primaries Tuesday night by a whopping 72-28 percent margin. Democratic party leaders went all out to prevent an upset victory by Barron, which would have seriously embarrassed the party and President Barack Obama because of the ex-Black Panther's stated hostility towards Jews and Israel.
His severe loss did nothing to gag his venom. He denounced the media as "really lowlife scum" and he refused to concede defeat.
"At the risk of sounding like a sore loser, honesty compels me to say there will be no congratulatory statement to the opposition tonight, only because of the way the campaign was run," Barron was quoted as saying by the New York Daily News.
"We had them scared from the very beginning," Barron claimed. "There's something bigger than politics and that's a movement. A movement of the people. We have that here tonight. When we launched this campaign, we knew we were going up against...the entire New York Democratic political leadership."