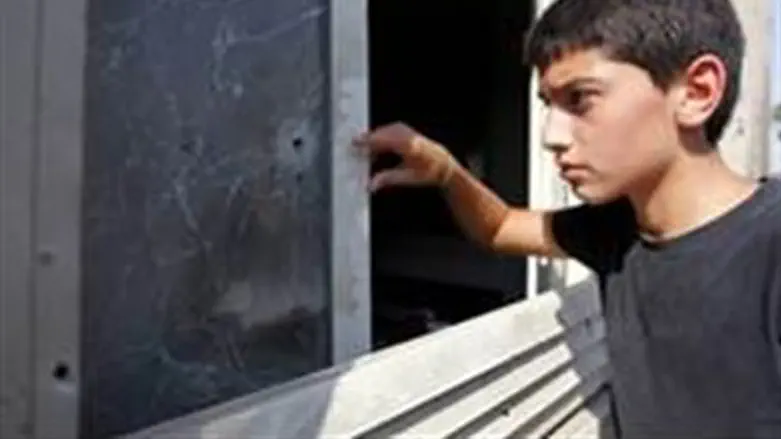 On alert in the Negev
Israel news photo: Flash 90
Despite a declaration of a ceasefire by Hamas on Wednesday night, rockets continued to hit Israeli targets. Five more rockets hit the western Negev early Thursday morning. All the rockets exploded in open areas of the Eshkol Regionl Council, with no damage or injuries reported.
On Wednesday, some 70 rockets were fired by Gaza Arab terrorists at Israeli targets. On Wednesday night, before the declaration of the cease fire, a rocket exploded in the Ashkelon area. No one was injured, and no damage was reported in that attack. An additional rocket fired at the area triggered the Red Alert warning system.
Classes in towns in southern Israel, including in Ashkelon, were cancelled Thursday. Residents in the area were warned to remain on alert for the Color Red warnings, which, defense officials said, could come at any time of day or night.
Earlier, IAF aircraft struck seven terror sites in Gaza overnight Tuesday and early Wednesday morning. Hits were confirmed and all aircraft returned safely to their airbases.
On Wednesday evening, the IDF's Home Front Command issued security instructions for residents of communities located near Gaza.
For communities located within 7 kilometers of Gaza, residents are asked to enter a protected space upon hearing an alarm or explosion. Only fortified schools will be open, and open-air gatherings are forbidden.
Shopping centers will be open as usual.
For communities within a 7-15 kilometer range of Gaza, schools will be open as usual without limitations, and open-air gatherings will be allowed.