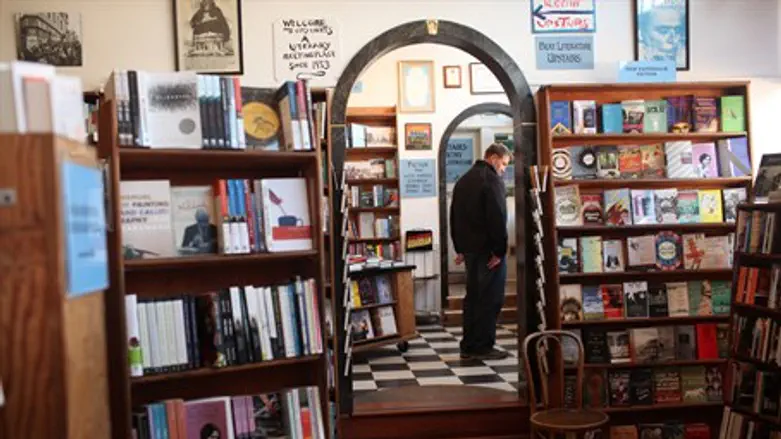 book store
Reuters
Award-winning author Alice Walker has refused to allow a Hebrew translation of her acclaimed novel The Color Purple alleging that, "Israel is guilty of apartheid and persecution of the Palestinian people."
Publisher Yediot Books had requested a new edition of the Pulitzer Prize-winning novel, which grapples with the legacy of racism in the American Deep South. However, the acclaimed novelist said she would not permit it "at this time," The Daily Mail reported.
In a letter written on June 9 and posted by the 'Palestinian Campaign for the Academic and Cultural Boycott of Israel,' Walker accused Israel of being "guilty of apartheid and persecution of the Palestinian people, both inside Israel and also in the Occupied Territories."
Walker, 68, asserted that she would remain involved with the Boycotts, Divestments and Sanctions (BDS) movement "until [Israel] complies with international law and Palestinian rights," adding that she hopes her form of non-violent protest "will have enough of an impact on Israeli civilian society to change the situation."
Walker equates her decision to withhold publishing rights with her previous move not to allow Steven Spielberg to film her novel in South Africa before the end of apartheid.
"I would so like knowing my books are read by the people of your country, especially by the young, and by the brave Israeli activists (Jewish and Palestinian) for justice and peace I have had the joy of working beside," she said. "I am hopeful that one day, maybe soon, this may happen."
Jonathan Tobin of Commentary Magazine called Walker's letter to Yediot "among the most egregious acts of discrimination against Israel by leftist intellectuals", adding that her stance against Israel was "ill-informed."
"It is possible to criticize Israel without being an anti-Semite. But Walker has crossed the line from an already indefensible economic war against the Jewish state to a cultural war against Jewish identity. Such boycotts will not convince Israelis to give up their country or their right to defend themselves against the ongoing efforts of Palestinians to destroy it. But they do serve as a warning that Walker and others who support her efforts have already crossed the line between the demonization of Israel and open expressions of Jew-hatred," Tobin asserts.