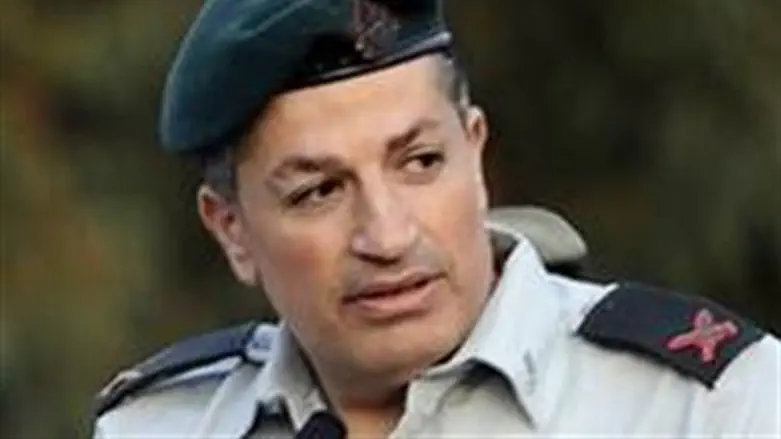 Yoav Mordechai
Flash 90
IDF Spokesperson Brigadier General Yoav (Poly) Mordechai said Friday that Syria's allies Iran and Hizbullah are coming to realize that Bashar Assad's regime has "reached its end."
"Another week is almost over, during which the desperate effort by Iran and Hizbullah to help the Assad regime survive was evident," Brig. Gen. Mordechai wrote on his official Facebook page. "[Assad's allies] are beginning to understand that the end is just a matter of time and therefore I wouldn't be surprised if they are already planning for the day after."
Brig. Gen. Mordechai emphasized that the IDF is prepared for any scenario.
The IDF Website, which quoted Brig. Gen. Mordechai, noted that arlier this week, Deputy Chief of Staff Major General Yair Naveh said that "the Syrians who act like this toward their people would do the same thing to us if they had the opportunity." Maj. Gen. Naveh added that "Syria has the largest arsenal of chemical weapons in the world, and missiles and rockets that cover all of Israel."
Earlier this month, GOC of Northern Command, Major General Yair Golan, said that "Al-Qaida operatives who are today acting against the Syrian regime may in time operate against us." Maj. Gen. Golan noted that "Syria has weapons of mass destruction along with a very heavy arsenal that includes surface-to-surface and ground-to-sea missiles, and chemical weapons. The fact that Syria is a weapons storehouse that fuels terrorist elements disturbs us greatly."