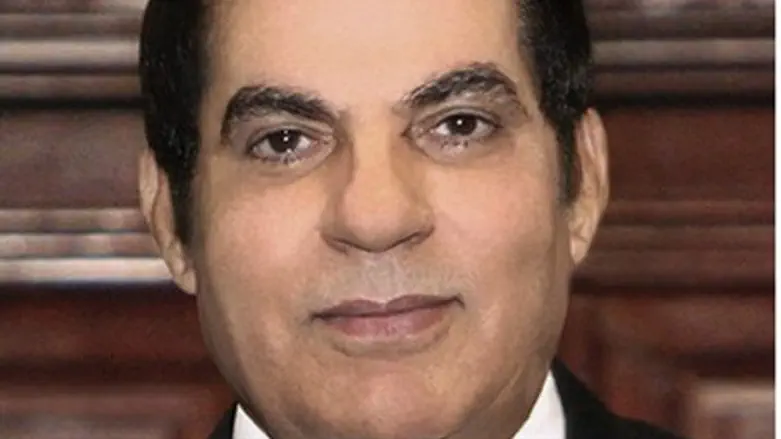 Zine El-Abidine Ben Ali
Reuters
A Tunisian court sentenced former President Zine el Abidine Ben Ali to life in prison on Wednesday, for his role in the deaths of protesters during last year's uprising which toppled him and inspired the Arab Spring revolutions.
According to AFP, prosecutors had sought the death penalty for Ben Ali, who is exiled in Saudi Arabia, over the killing of 22 people while trying to douse the revolt in the two central cities of Thala and Kasserine.
The ruling came after a six-month trial at the military court in Kef. Former interior minister Rafik Belhaj Kacem was also sentenced to 12 years in jail over the case, the report said.
The court dropped cases against eight officials, including former presidential guard chief Ali Seriati and the former director of riot police Moncef Laajimi, which drew angry shouts from victims' families.
Earlier Wednesday, a Tunis military court sentenced Ben Ali in absentia to 20 years' imprisonment on various charges including incitement to murder.
Ben Ali was found guilty of "inciting disorder, murder and looting," the court said in its verdict over the deaths of four youths, shot dead in the town of Ouardanine in mid-January 2011.
Ben Ali faces countless trials and has already been sentenced to more than 66 years in prison on a range of other charges, including drug trafficking and embezzlement, AFP noted.
He and his wife are the subject of an international arrest warrant, but Saudi authorities have not responded to Tunisian extradition requests.
Last year, both Ben Ali and his wife were sentenced to 35 years in prison and fined 91 million dinar ($65 million) after being found guilty of embezzlement, and illegal possession of large sums of cash and jewelry.
Meanwhile in Tunisia, thousands rioted in their capital city over an art exhibition they claimed posed an "insult" to Islam. The exhibition, which took place in an upscale neighborhood of a Tunis suburb, included a work that spelled out the name of G-d by using insects.
The demonstrators were members of the Salafi Muslim sect, an extremist form of Islam – part of the same group that welcomed Gaza's de facto Hamas Prime Minister Ismail Haniyeh on a visit to their city earlier in the year.
Demonstrators hurled rocks and firebombs (Molotov cocktails) at a courthouse and police stations as well as at the offices of secular political parties in Tunis, and in other cities around the country as well. According to the Tunisian Interior Ministry, 65 security officers were wounded trying to stem the violence, and 162 arrests were made. Police immediately imposed a curfew after sunset in the capital and seven other areas.