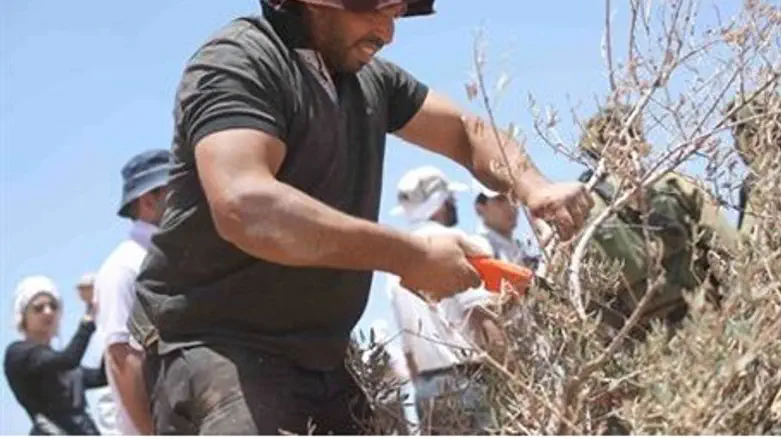 Arab with saw outside Tekoa
Public relations
Dozens of Arabs and leftists went on a rampage outside the village of Tekoa in Gush Etzion Wednesday, in the fourth such incident this month.
IDF soldiers stopped the rioters a few meters away from the community's outer limit and declared the place a closed military zone. The activists refused to leave and began physically attacking the soldiers, as well as one of the Jewish residents who arrived on the scene.
The soldiers proceeded to arrest the activists.
Gush Etzion Regional Authority Head Davidi Perl issued a statement following the incident in which he warned against allowing the recurring events to continue.
"There is a group of anarchists that comes here regularly in order to confront the army and create provocations," he wrote. "We emphatically demand that the military issue distancing orders against the inciters immediately."
There have been numerous rock ambushes against motorists near Tekoa recently as well.