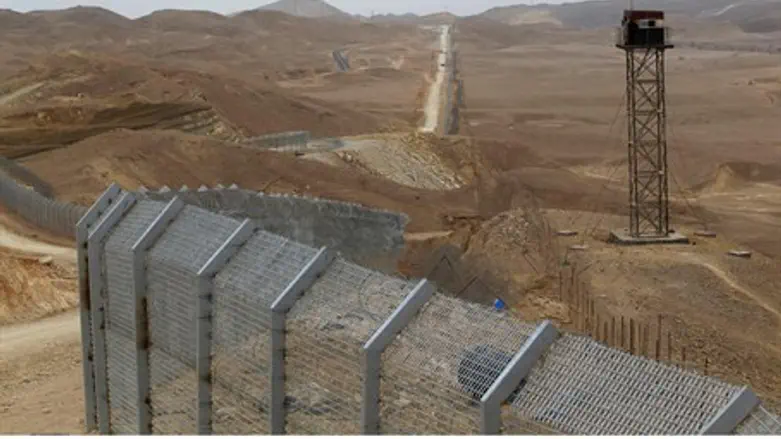 Israeli-Egyptian Border
Reuters
Three infiltrators from China were lightly wounded in an exchange of fire on the Egypt-Israeli border Monday.
A force from Givati Brigade's Rimon unit identified about ten infiltrators, escorted by four gunmen, crossing the border in the Netafim area. After the group crossed the border, the soldiers called out to them to halt and fired in the air. The infiltrators did not stop advancing and the force fired at them.
The armed men who were in the group of infiltrators fired back at the IDF soldiers. The gunmen and some infiltrators managed to escape back into Egyptian territory. The three Chinese people were lightly hurt and were taken to Soroka Hospital in Be'er Sheva for treatment. Other infiltrators, also Chinese, were arrested and an IDF source said they would soon be deported to China.
The Bedouin Arab smugglers who accompany infiltrators across the Sinai Peninsula usually break contact with them when they are a few kilometers from the Israeli border. The incident was unusual in that the smugglers tried to cross the border with the infiltrators. This could point to the growing difficulty faced by the smugglers as construction of the border fence advances, or possibly – indicate that the smugglers had terrorist intentions.