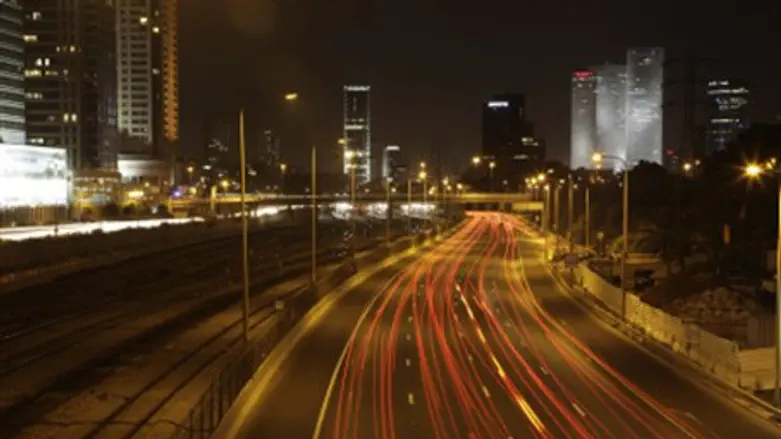 Tel Aviv
Israel news photo: Flash 90
Is the end nigh?
Just a few short months after the Tel Aviv municipality made a full-court press for public transportation on Shabbat, the city now wants to close the streets of the city center on Saturday.
On Sunday, Tel Aviv announced that at the beginning of June the city center streets will be turned into pedestrian walkways in honor of the Sabbath.
"We want to bring a little calm and quiet in the downtown area during the Sabbath," Ruby Zaluf, Tel Aviv's Deputy Director General, explained.
"The idea is to make it possible for anyone who wants to walk quietly in the green area of ​​city center to, sit on the boulevard, to move between businesses, restaurants and cafes, and enjoy sitting in silence," he explained.
Zaluf added, "We want to allow the residents some peace, and to remove the noisy traffic, especially for Shabbat."
Rothschild Boulevard, Haaretz Avenue, most of the the length of Hasmoneans Street, Dizengoff Street, and Herzl Street represent the main downtown Tel Aviv streets to be closed.
However, while the main streets will be closed from  from 6PM Friday to 6PM Saturday, traffic will be allowed to cross the streets via some cross streets, as usual.
Parking will be allowed before shutting down the boulevards.
Zaluf said that the move has a historical precedent, noting Dizengoff Street was closed on the Sabbath until 1998.
"At the time we got only encouragement, and wonderful feedback about the transformation from noise to quiet in the city center on weekends," Zaluf explained. "We want to restore that peace to the whole area."
"I promise the residents that weekened cultural events will continue," Zaluf added. "We're just closing it to traffic as a pilot project... we need to examine what it means financially."