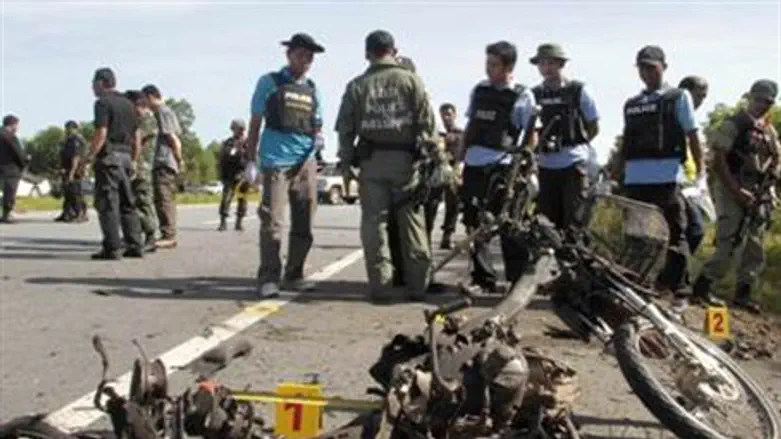 Motorcyle bomb aftermath (illustrative)
Reuters
Iran upheld on a death sentence against a man convicted for assassinating a nuclear physicist two year ago, and 13 others may face the same fate after having been found guilty on Sunday for working for the Israeli Mossad spy agency.
The Tehran prosecutor said on Sunday that Majid Jamali Fashi, convicted for assassinating nuclear physicist Massoud Ali-Mohammadi, will be executed as planned, the Tehran Times reported. The death sentence reportedly will be carried out on Tuesday.
A bomb hidden in a motorcycle exploded and killed Ali-Mohammadi shortly after he left his home in January 2010. Fashi confessed to being paid by the Mossad to kill the physicist.
A similar fate may await 13 others men who were found guilty on Sunday for having been "lured into spying for the Mossad by overseas-based satellite television networks and clever advertisement campaigns," according to the government–run PRESS TV.
Iran announced last month that intelligence agents had arrested "spies and terrorists," all of whom were Iranians. It said that one of those arrested was hired by the Mossad to kill a nuclear scientist as part of Israeli and Western efforts to scuttle the Irnaian nuclear weapon program.
The "Group of 13" was accused of plotting to carry out an attack on February 10, the eve of the 1979 Islamic Revolution.
The Iranian Intelligence Ministry also recently announced it uncovered an alleged Israeli spy base in a neighboring country.