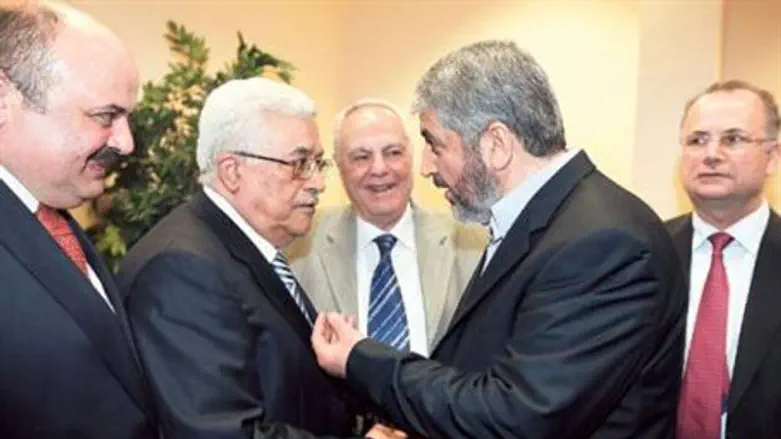 IDF training exercise
Flash 90
IDF forces on Tuesday raided the Ramallah offices of a group ostensibly dedicated to opposing the construction of the Israel's separation fence in Judea and Samaria.
According to the Bethlehem Maan News Agency, ten IDF jeeps raided the Stop the Wall campaign office.
Soldiers seized two laptops, three hard drives and ten memory cards containing files, photos, and archive material.
Stop the Wall coordinator Jamal Juma said, "This raid on the Stop the Wall offices is a clear message that the Israeli authorities are fearing widespread nonviolent action will challenge their policies effectively."
However, an Israeli military spokeswoman said the raid was conducted "in order to prevent terror activity, Israeli forces operated overnight in Ramallah." She did not elaborate further.
The Stop the Wall campaign office was raided by Israeli forces in February 2010, a month after Israel freed Juma from jail.
He had been incarcerated under Israel's administrative detention laws in 2009 for suspicion of terror activity.
Security officials speaking on condition of anonymity told Arutz Sheva that several grassroots activist groups claiming to be non-violent pass information they collect on troop movements and security arrangements to terror groups.