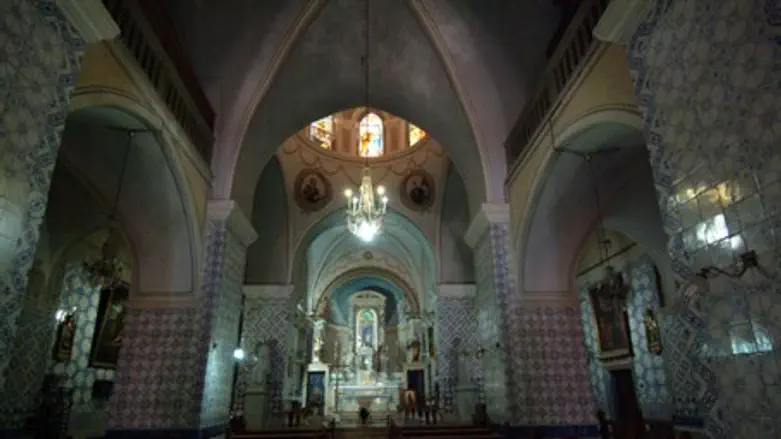 Baptist Church
Israel news photo: Flash 90
In recent years, the United Church of Canada has been hijacked by a small group of anti-Israel activists who seek to demonize and de-legitimize the Jewish state.
Prominent Jewish leaders have asserted that in doing so, the vehement anti-Israel minority is tarnishing the reputation of the church.
"Israel has become an obsession for a small vocal group," said Shimon Fogel, CEO of the Centre for Israel and Jewish Affairs. "I think frankly it betrays the sensibilities of the vast majority of ordinary members of the United Church."
Fogel's comment came in response to the release of a United Church report on Tuesday calling for a boycott of Israeli goods produced in what the authors call "illegal Israeli settlements," including East Jerusalem, The National Post reported.
"What we're calling for is a focused boycott of products that are being created illegally," said Rev. David Giuliano, the former head of the United Church and one of the report's authors. "To buy settlement products is the same as buying stolen goods—in other words, benefiting from the crime."
Giuliano goes on to attack Christian Zionists, some of Israel's staunchest allies and supporters stating, "The impact of Christian Zionism must be countered by those in the Christian community who reject these false beliefs."
He goes on to state, however that, "Criticism that questions Israel's right to exist or that seeks to undermine its legitimacy as a state is unacceptable."
The report will be voted on at the church's general council meeting in August.
This is the fourth proposal concerning sanctions against Israel in the past six years, noted The National Post.
The United Church's last boycott was against South Africa in the 1980s during the apartheid regime. Israel is the only other country the church has sought to boycott.