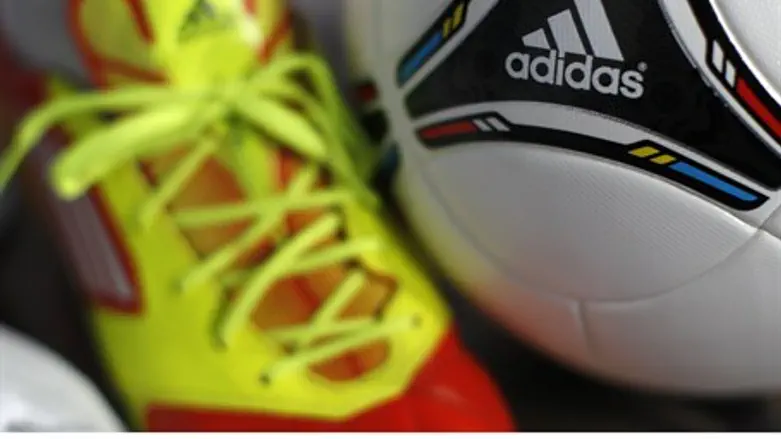 Adidas sneakers
Reuters
Sports ministers of Arab countries announced a boycott of the Adidas company on Wednesday, because of the sponsorship it gave to the Jerusalem Marathon last month.
The reason for the boycott, according to the ministers, is that the marathon also passed through eastern Jerusalem, which they claim is under occupation.
The announcement comes after Hamas declared a boycott on Adidas over the Jerusalem Marathon. Hamas' Gaza-based Ministry of Sports organized a demonstration against the company, during which participants burned shirts with the Adidas company logo.
According to Nayef bin Abdul-Aziz Al Saud, the Crown Prince of Saudi Arabia, "Israel is trying to mislead public opinion and make the world believe that Jerusalem is the capital of the Jewish state. This is a violation of all understandings, international laws and UN resolutions."
The head of the Palestinian Authority's Olympic Committee, Jibril Rajoub said that the boycott will send a clear message to all those who think that the Israeli occupation of Jerusalem can be supported. He added that Jerusalem would remain a Muslim and a Christian city.
Rajoub added that the Jerusalem Marathon "was a provocation to all Arabs living in the city."