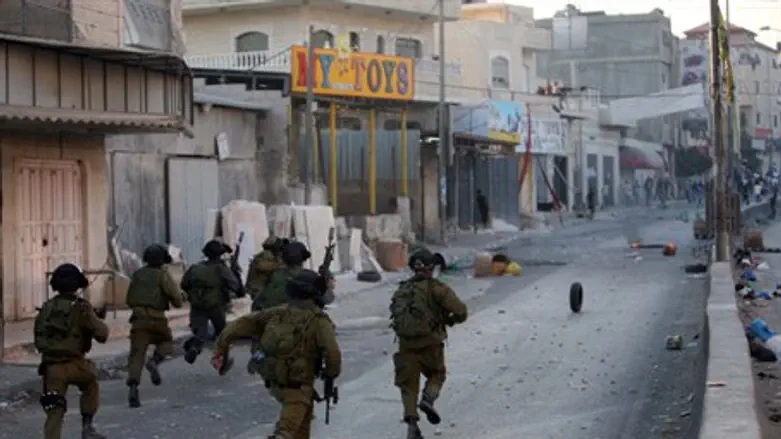 Hevron
Flash 90
About 20 Arabs and leftists tried to take over a house near a checkpoint in Hevron on Wednesday evening.

The Arabs claimed that they have approval from the Civil Administration to enter and stay in the home. Police and Border Guard forces nevertheless evacuated them from the building.

The incident occurred just hours after dozens of Special Patrol Unit officers broke into Beit Hamachpela in Hevron and forcibly evicted the residents.
The eviction violated an agreement between Prime Minister Binyamin Netanyahu, Defense Minister Ehud Barak, and Ministers Benny Begin and Moshe Ya'alon to delay action on the issue until April 26 – after the Passover holiday.
A source involved in the details informed Channel 10 news last night that legal experts at the meeting said owners were to be given time to prove their claim to the building.
If they were unable to do so, it would be evacuated within 30 days from date of entry unless they left on their own.
In response to Wednesday evening's attempted takeover of a home in Hevron, right-wing activist Baruch Marzel said, "Everything was quiet until the evacuation of Beit Hamachpela, but Bibi and Barak conveyed a message of victory to the haters of the Jewish communities and the result was quick in coming."