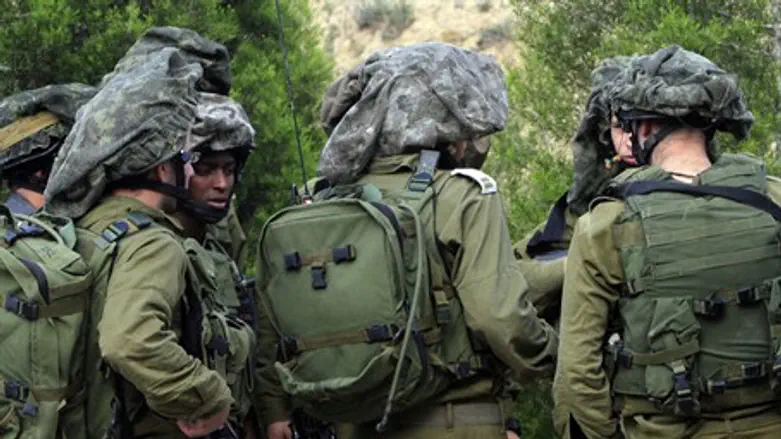 Soldiers near Gaza border
IDF news photo: Flash 90
An IDF force shot and killed a terrorist near the security fence in northern Gaza on Tuesday night.
The force, which was conducting routine activity along the border fence, identified a suspicious man crawling toward the border. The force fired a tank shell at the terrorist and the IDF Spokesman said, according to a report on the Ma'ariv newspaper's website, that the suspect was hit.

Over the past week, terrorists have tried to carry out several attacks. The IDF has foiled them.

On Saturday, an IDF unit identified a terrorist near the central section of the security fence separating Gaza from Israel.
He was spotted as he was digging in the ground. The IDF unit fired at him and identified a hit on target. In the morning, the IDF combed the area and found the terrorist's body. He had been carrying a Kalachnikov rifle. No IDF soldiers were hurt.
Last Thursday, an IDF force discovered three explosive charges near the security fence separating Gaza from Israel, near Kibbutz Sufa. The large scale explosives were arranged in a pattern designed to maximize damage to its targets.