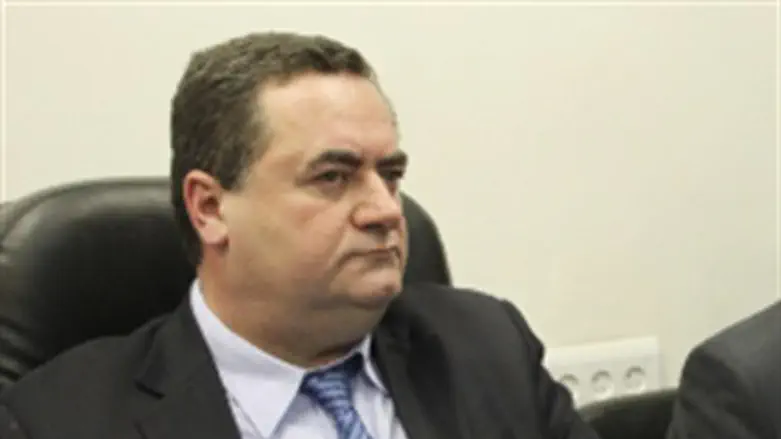 Minister Yisrael Katz
Israel news photo: Flash 90
Minister of Transport Yisrael Katz (Likud) visited the Machpelah House in Hevron Tuesday morning and said that he is convinced Jews will continue to live in it.
"Had someone said that the purchase was illegal, that would have been a different situation," he said. "There is no extraordinary security situation here that forces the eviction. As long as everything was done legally, an Israeli government headed by Likud has to encourage settlement."
Katz said, "The decision about a step like that has to be a government decision, not one made by one ministry," he stressed – and promised he would raise the matter with Prime Minister Binyamin Netanyahu, and demand yet again to cancel the eviction.
The minister also said that he intends to speed up the paving of the access road to the Cave of Machpelah (Cave of the Patriarchs). "This is our expression of support for the settlers of Hevron," he said.