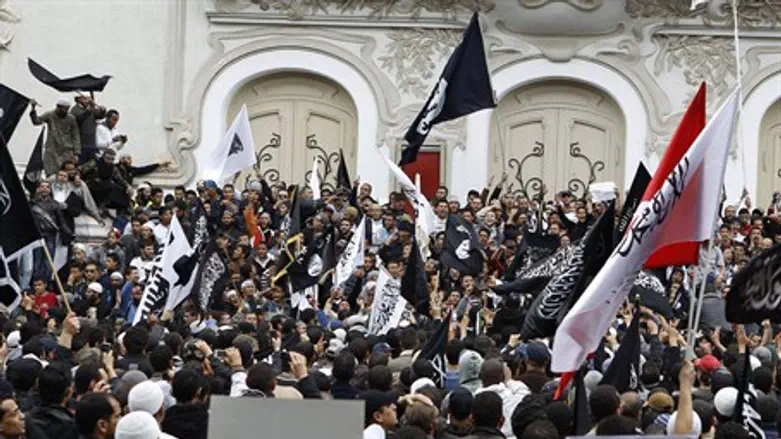 Tunisian Islamists Demand Sharia
Reuters
A top official in Tunisia's ruling Islamist Ennahda Party said Monday that Islamic law will not be enshrined in the country's new Constitution.
The decision to reject Shari'a as the basis of Tunisia's new Constitution preserves the North African nation's character as a secular civil state.
Ziad Doulatli of the Ennahda Party said Monday the first article of the Constitution would remain the same as it had under the country's secular dictators. It reads, "Tunisia is a free, independent and sovereign state. Its religion is Islam, its language is Arabic and its type of government is the Republic."
The clause, while establishing Islam as Tunisia's official religion, does not formalize a place for Islamic law and courts in its system of government.
Islamists had wanted a line added saying that Shari'a, Islamic law, would be the basis of the country's legislation.
In recent weeks, Tunisia has witnessed competing protests by secularists and Islamists over the role of Islamic law in the new Constitution.
Many Muslim countries, including Egypt, stipulate a central role for Shari'a.
Leftists and liberals in Tunisia had feared that the ruling Ennahda would attempt to Islamize the country.