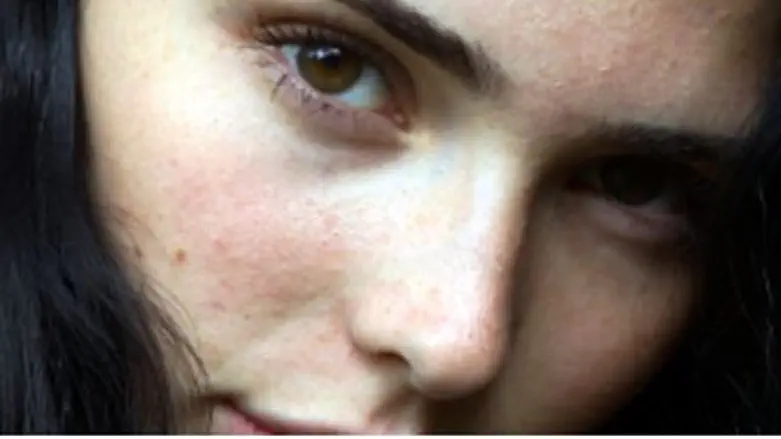 Young woman (illustrative)
Israel news photo: Flash 90
The Knesset has passed a new law banning the use of underweight models for commercial advertising. The measure is designed to prevent the idealization of emaciation and anorexia as a form of beauty.

"Today the plenum ignited a revolution in the way beauty is perceived in Israel," stated Kadima MK Rachel Adatto and Likud MK Danny Danon, sponsors of the bill. "This law shatters the ideal of anorexic beauty, which has served as a model for the country's young people who have tried to imitate this impossible illusion and have suffered from eating disorders as a result.
"This law will send a message to teenagers that being thin is acceptable, but slimness has its limits, and there is such a thing as being too thin," Adatto added.
Models with a body mass index (BMI) lower than 18.5 will not qualify to appear in advertisements in the State of Israel, according to the new law.
In addition, any ad in which airbrushing, computer editing or any other form PhotoShop editing is used to create a slimmer image for a model must state that fact, clearly.
"This will help eradicate eating disorders" in the country, agreed Danon, who called the measure a "knockout in the war against anorexia." He added the measure was equally important in sending a strong message to the modeling industry that "life is more important than money."
According to a 2000 World Health Organization survey comparing eating behaviors among sixth to tenth graders, more than 70 percent of girls in Israel want to change their bodies. About half of the Israeli girls surveyed said they felt "too fat."
The Knesset is also considering a measure to enable doctors to involuntarily hospitalize patients suffering from anorexia in cases where their lives are in imminent, immediate danger.
At present, Israeli law only permits involuntary admission in cases where a mentally ill patient constitutes a direct danger to self or others. The definition of that status, however, is murky and does not include states that are not specifically defined as mental illness and yet are life-threatening.
"Anorexia is exactly such a condition," explained Hana Levi Julian, a behavioral psychotherapist  in Jerusalem and Arad. "Especially with that kind of an eating disorder, there are major problems with the patient's perceptions and the ways he or she thinks. But because of the way the law is structured, a patient can still refuse treatment – even if it means being endangered to the point of death – and the doctor can do nothing to prevent it," she told Arutz Sheva Monday night.

"It's way past time for that to change."
The bill, which has already received a green light from the Cabinet, was also being considered by the Knesset on Monday.