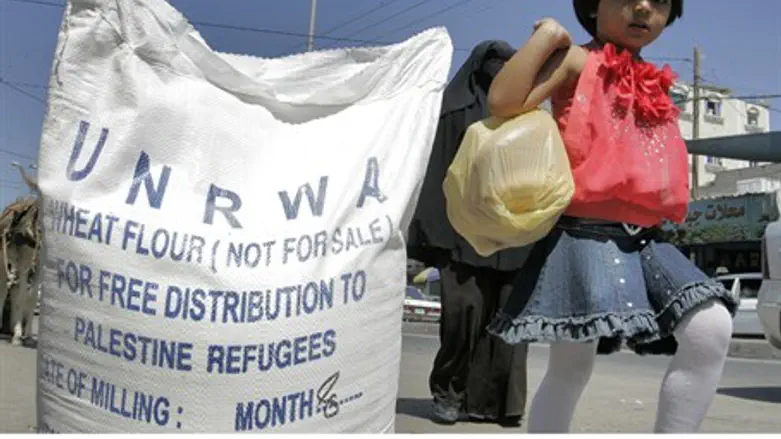 UN in Gaza
Flash 90
Israel has called on the United Nations to fire an employee who falsely accused the IDF of killing a young child in Gaza.
The employee, Kuhlood Badawi, posted a picture on Twitter of a young child in Gaza covered in blood, and wrote, "Palestine is bleeding. Another child killed by #Israel… Another father carrying his child to a Grave in #Gaza."
In fact, the young girl had died years earlier, and was the victim of a playground accident and not an Israeli airstrike.
The picture had initially been published by Reuters with a heading claiming the girl was killed by Israel, but the caption was changed shortly afterward.
Badawi is an information and media coordinator for the UN's Office for the Coordination of Humanitarian Affairs (OCHA) in Gaza. "We have before us an OCHA information officer who was directly engaged in spreading misinformation," said Israel's ambassador to the UN, Ron Prosor.
Badawi "actively engaged in the demonization of Israel, a member state of the United Nations," Prosor continued. "Such actions contribute to incitement, conflict, and ultimately, violence."
The OCHA has already lost much credibility in Israel, Prosor noted, making its fast response to Badawi's actions all the more necessary.
Foreign Ministry staff denounced the incident as well. OCHA has been known for its anti-Israel approach, ministry spokesman Yigal Palmor said. However, the latest incident "goes below even the low standards it had set so far," he said, adding, "It is intolerable that UN money pays for this."